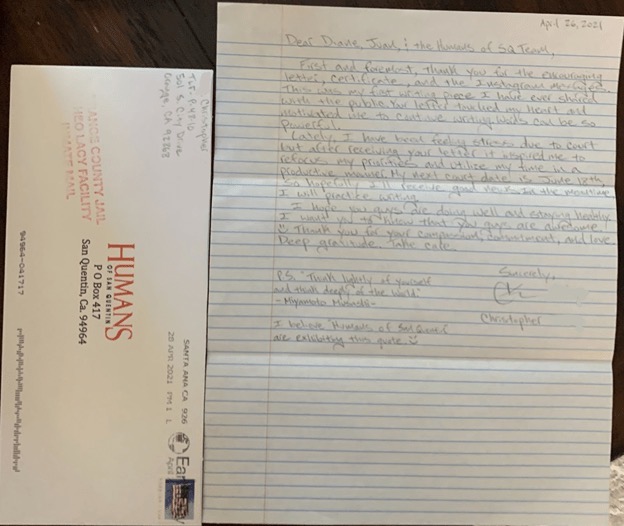 Dear Diane, Juan & The Humans of SQ Team
First and foremost, thank you for the encouraging letter, certificate and the Instagram
messages. This was my first writing piece I have ever shared with the public. Your letter
touched my heart and motivated me to continue writing. Words can be so powerful.
Lately, I have been feeling stressed due to court but after receiving your letter it inspired me to refocus my priorities and utilize my time in a productive manner. My next court date is June 18th, so hopefully I'll receive good news. In the meantime, I will practice writing.
I hope you guys are doing well and staying healthy. I want you to know that you guys are awesome. Thank you for your compassion, commitment and love.
Deep gratitude. Take care.
P.S.
"Think lightly of yourself and think deeply of the world." – Miyamoti Musashi I believe "Humans of San Quentin" are exhibiting this quote. 🙂
Sincerely, Christopher