Print
Better Than Freedom Cake
Author:

Yield:

2

servings

1

x
---
Description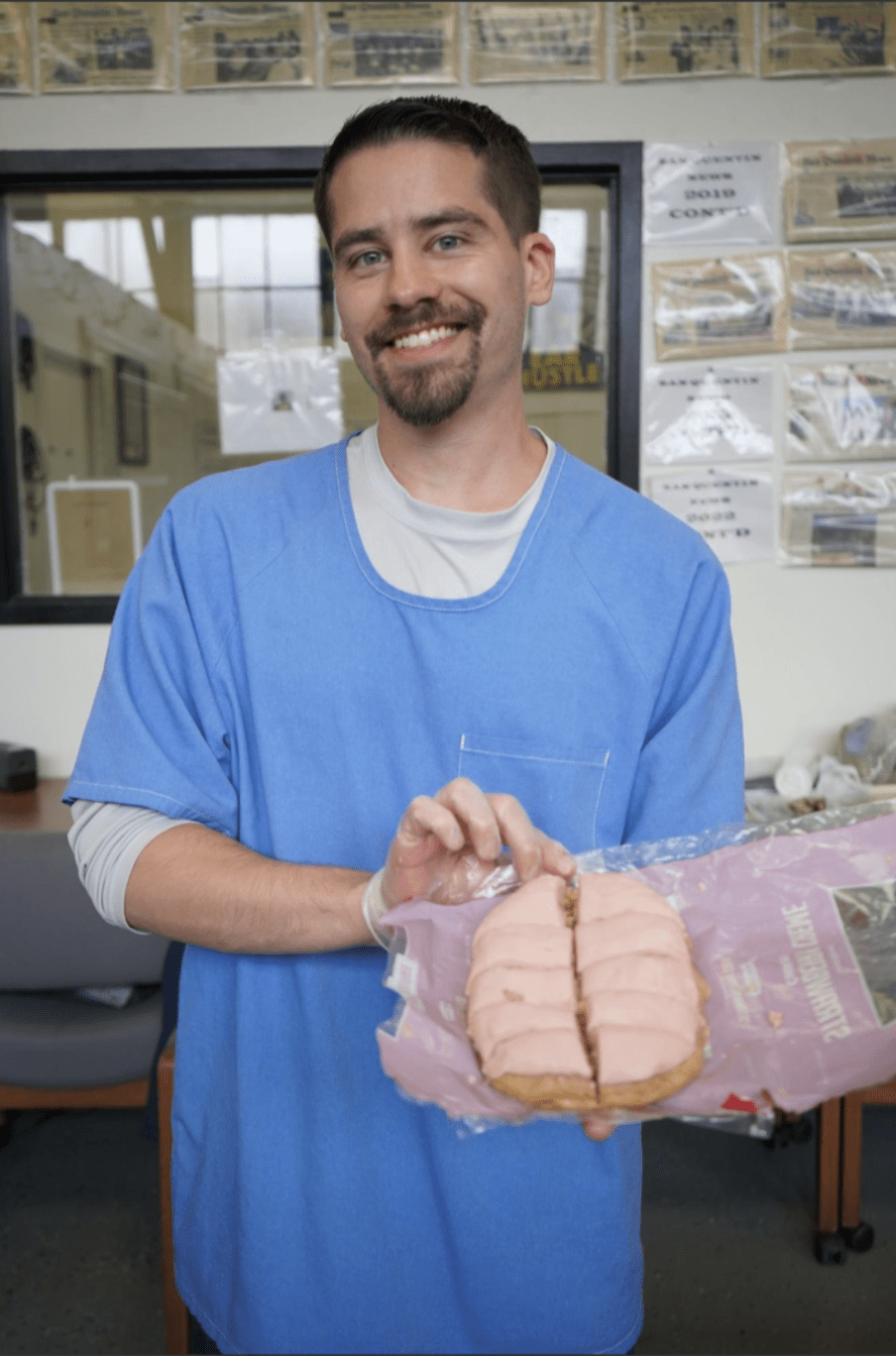 Beginning my life term at 16 years old impacted how I grew as a human. People say: Prison is its own little world; and that is where I learned about the world.
I have spent nearly half my life locked up. It was behind walls that I learned people, relationships, and life. The problem with that is the help offered to inmates mostly involves drugs, gangs, and criminal behavior. This place doesn't teach self-respect, patience, confidence, or the life skills needed to be a good human being. I wasn't learning how to be a man, I was learning how to be an inmate.
My institutionalization came slowly and subtly. All the while I thought I was doing well. Staying out of trouble was my goal, and achieving that made me think I was doing the right things. While that is a good thing, the problem was that my values and beliefs were becoming shaped by prison culture.
I didn't realize this until I began meeting people from the penpal-site writeaprisoner.com. Talking to outside people showed me an entirely foreign caliber of human. One particular friend had no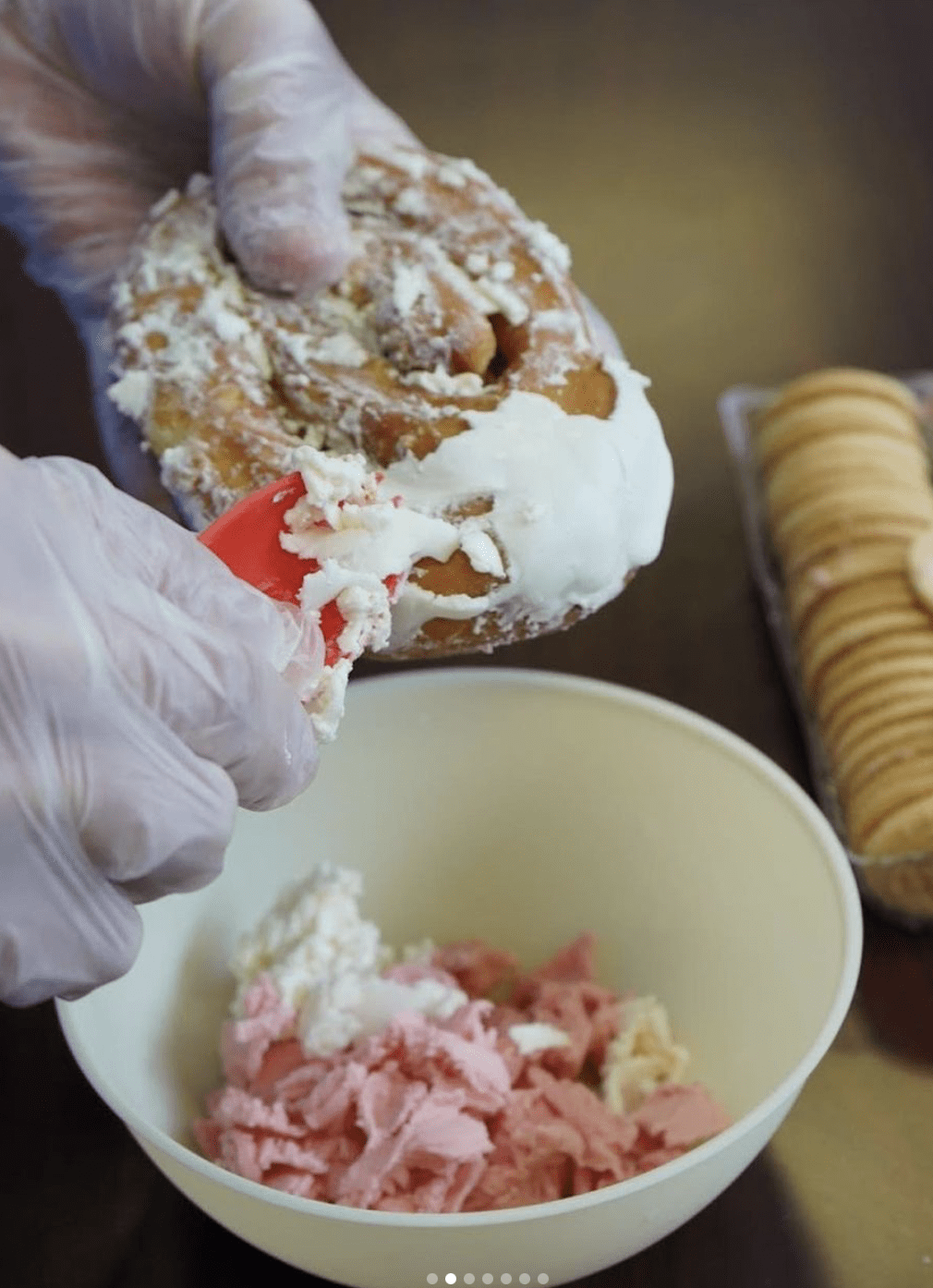 problem pointing out when I said something outrageous that only an inmate would believe. I began to see that my mind frame was that of a bitter inmate. My ideas on justice, society, and friendships were all corrupted. Luckily, that friend held me accountable for the things I said, helping me to challenge these unhealthy values and beliefs I had accepted.
A wise man once told me that the goal isn't just to get out, or beat the parole board, but to prepare for success after prison. Today, my wife inspires my change by motivating me to be a better man and a better husband. I no longer focus on life here in prison. I see my future and who I want to be. That hope is now what teaches me about life.
---
30 (about 12 oz.) sandwich cookies
4.75 oz package iced Honey Bun
4 to 6 tablespoons room temperature water
---
Instructions
Remove the filling from the cookies and place in a mixing bowl. Set the cookies aside. Remove the icing from the top of the Honey Bun with your fingers or a dull knife and add to the cookie filling. Mix until smooth.
Crush the cookies thoroughly by placing them in a storage bag and pounding with a heavy pan, rolling pin or meat pounder. Small pieces will remain despite your valiant efforts- it adds character. Place the cookies in a separate bowl.
Add water to the crushed cookies, one tablespoon at a time, mixing after each addition. Continue to add water just until the mixture forms a dough that holds together without crumbling. Knead the dough thoroughly before deciding to add more water. Just keep in mind that it is like when using legal, prescribed drugs: you can always take more, but you cannot take less once they are in your body.
Divide the cookie mixture into two, one section slightly larger than the other. Flatten the cookie cakes with your palms to form two ¼" thick cakes larger than the Honey Bun. 
Set the Honey Bun on top of the smaller dough cake, with a margin of dough around the edge of the Honey Bun. Drape the larger dough cake over the honey bun and join the edges into the bottom half, pressing together to seal and encase the honeybun to make one hefty cake. 
Remove the icing from the bowl and knead with your hands. It should still be a little sticky but will become less so as you mold. Flatten the icing into an oval that is slightly larger than the cake. Place the icing on top of the cake and smooth it down the sides.
Cut the cake into 1-inch slices using a sharp knife or metal ruler. A metal ruler works better than a knife, and also – rulers are allowed in prison. When you are finished cutting the cake, put the ruler away or else someone will steal it while your back is turned, just as mine was the last time I made this cake.
Pose handsome – the easiest step, just smile, then post. It can be enjoyed as-is, or slices can be warmed in the microwave for 10-15 seconds.
Leftover cake can be stored tightly wrapped at room temperature for 2 days.
---
Notes
Be sure to use an Iced Honey Bun rather than glazed. Honey Buns can be found in the baked snack food aisle of grocery stores. They can also be purchased online.

When adding the water to the cookies, do so slowly – you can always add more, but too much water will make the dough too soft.
---
Keywords: dessert, cake, incarceration, recipe, San Quentin, prison