Juan Haines, 63, has been incarcerated 24 years and is serving a sentence of 55 years to life for bank robbery. The Elderly Parole Law allows him to go before the parole board in November 2021. Since 2015, he's been a member of the Society of Professional Journalists. He was awarded their Silver Heart in 2017 for being "a voice for the voiceless."
Juan has reported for the San Quentin News, Solitary Watch, The Appeal, Hastings Race and Poverty Law Journal, Above the Law, Life of the Law, Oakland Post, California Prison Focus, LA progressive, Cal Matters, Street Spirit and Rutgers University.
In 2020, The PEN America Prison Writing Program Literacy Contest awarded Juan the Fielding A. Dawson Prize in the Fiction Category. The award included The PEN America Edward Bunker Prize in Fiction and enrollment in the PEN America Writing Mentorship Program.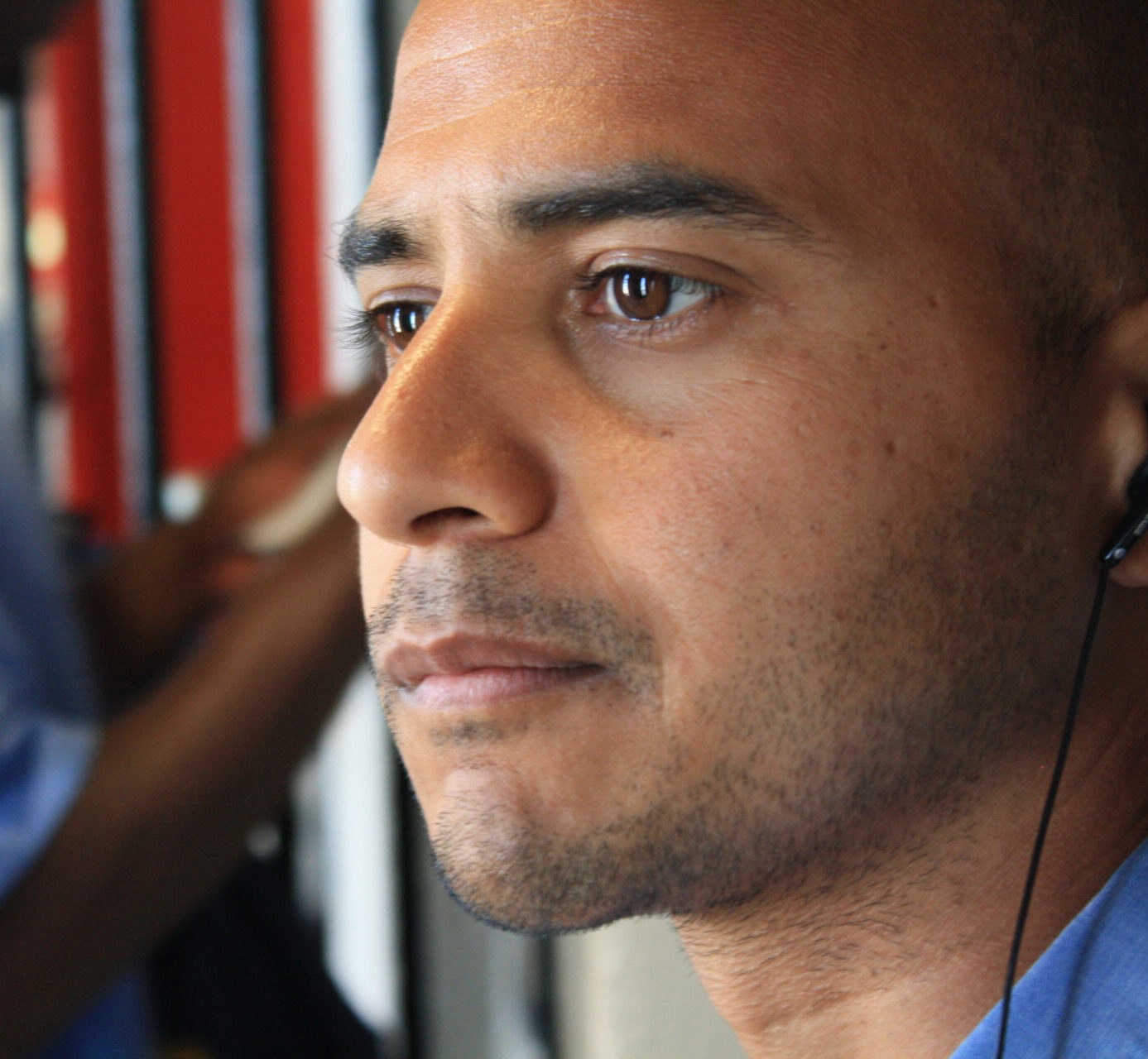 Eddie Herena was the staff photographer for the only inmate-run newspaper, The San Quentin News. His work has been published in various publications including Rolling Stone, The Guardian, The Athletic and San Francisco Chronicle. He was recently featured on the San Francisco Foundation website, a non-profit dedicated to social justice. Eddie was released from San Quentin after 14 years of incarceration, is a freelance photographer and became a father April 4, 2020.
Diane Kahn is a teacher and a social justice advocate. She teaches men inside San Quentin to attain their high school diploma and co-directs the Academic Peer Education Project for currently incarcerated men to teach and mentor their peers. She is overwhelmed by the vulnerability and emotional intelligence that the men bring to each class and to each other. Diane feels compelled to share the stories she reads and the lives she meets inside with the outside world.
Marcus began his writing career while taking English courses at Patten College at San Quentin State Prison in January of 2018. His first published writing was featured in The Beat Within, a workshop for the intersection of the arts.
His first article was published in the San Francisco Bay View Newspaper, entitled, Dancing Tears And The Ancestral Plane.
He recently received a scholarship from the Prison Journalism Project, resulting in the production of an op-ed piece that was published in the San Francisco Chronicle.
Marcus believes these accomplishments are a testament to the value of rehabilitation. "Through self-help and the help of others, the worst moment in your life can be a stepping stone to success if you just hold your head up long enough to keep your mind focused on the future."
Joe is a 38-year-old Autistic writer, who paroled in December of 2019 and is happy to have rejoined society.
Joe comes to Humans of San Quentin as an editor and outreach coordinator, helping us network as we mature in our mission of showing the humanity of the lives behind the walls of prisons around the country. This is Joe's first job as an editor and is grateful that his boss Diane, thinks his work is worthy to represent our brothers and sisters incarcerated across the nation.
During his incarceration, he was fortunate to have many of his pieces published. Joe advocates for Autistics in prison who receive no accommodations or treatments, pulling from his own experience of being diagnosed at the age of 32 while incarcerated. Joe enjoys helping his fellow autistics prepare for their Board of Parole Hearings and reentry into society. In his spare time,
Joe attends San Francisco State University and is pursuing a degree in Creative Writing with a minor in Linguistics. One of his goals is to publish a novel, several years in the making, in order to give back to his family who he feels indebted for their care and loyalty. Joe loves to write fiction. He is a horror writer by trade and loves scary stories. When he isn't writing, you can find him drawing and water coloring things that fascinate him in the world.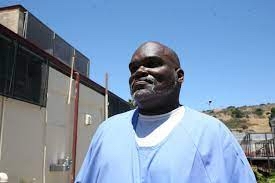 Alex Ross, Poetry Director
Alex Ross, 55, has been down 27 years. He is currently a student at Mount Tamalpais College and a teacher's aide for the GED classes. He came to education later in life and sees it as a benefit since school was very difficult in his teens. He was the slower one among his peers.  
He is proud to be a part of the Humans of San Quentin team. It makes him feel as though his life actually has purpose. He enjoys writing poems as it allows him to go to unknown places. He would like to say hi and thank you for giving us an opportunity to be heard.
Edwin Chavez, Spanish Director
I was oblivious to self-love, compassion, empathy, and what it meant to treat others as human beings. This behavior set me on a path for self-destruction driven by low self-esteem, self-pity, and hatred. This made it easy for me to join a gang and be violent- the ingredients for disaster. I feel privileged and humbled to be a part of Humans of San Quentin.
After nearly three decades of incarceration I never imagined that there was this special someone out there in the community who believes in us, the incarcerated, who treats us with dignity and respect, and not as "animals in a cage." This is Mrs. Diane Kahn.
She has become this superhuman-woman with this invisible cape to us. She continues to generously devote her time and resources in an attempt to humanize the less privileged. I joined HSQ because I am devoted to give a voice to the voiceless, to help change the narrative when it comes to the incarcerated regardless of what led them into prison; our past behaviors do not define the person that stands in front of the mirror 10, 15, 20, or 30 years later.
Change is possible through the proper channels of rehabilitation. I stand in solidarity with HoSQ. I want to bring awareness to my Latino community in and out of these prison walls. HoSQ is there for us all in creating a space for healing and reconciliation with our communities. This is important for me because I shot an innocent person and put a family member in harm's way because of my gang mentality. I caused terrible harm to too many people. I know that I can never undo the past, but I believe I can make a positive difference for the future, for myself and my community.
Many men and women who are incarcerated will someday be released back into our communities. We need to prepare them as they are about to become our next door neighbors. Please support HoSQ in the fight to educate our communities that we are all humans. 
Miquel Sifuentes, 42, has been incarcerated for 23 years and is serving a 26 years to life sentence for robbery and felony-murder. He is sitting before the board in December 2021.
He's a member of the Society of Professional Journalists, which recognized him with its Excellence in Journalism award in 2018 for a feature radio story about an incarcerated man reflecting on his family's cycle of imprisonment.
Miquel has reported for the San Quentin News and KALW/San Quentin Radio. He is a social justice advocate for the incarcerated and anyone who has suffered harm.
He was an original contributor for Humans of San Quentin pre-launch, conducting interviews, writing and editing their first stories before the Covid-19 pandemic. You can watch an interview in Live from Inside.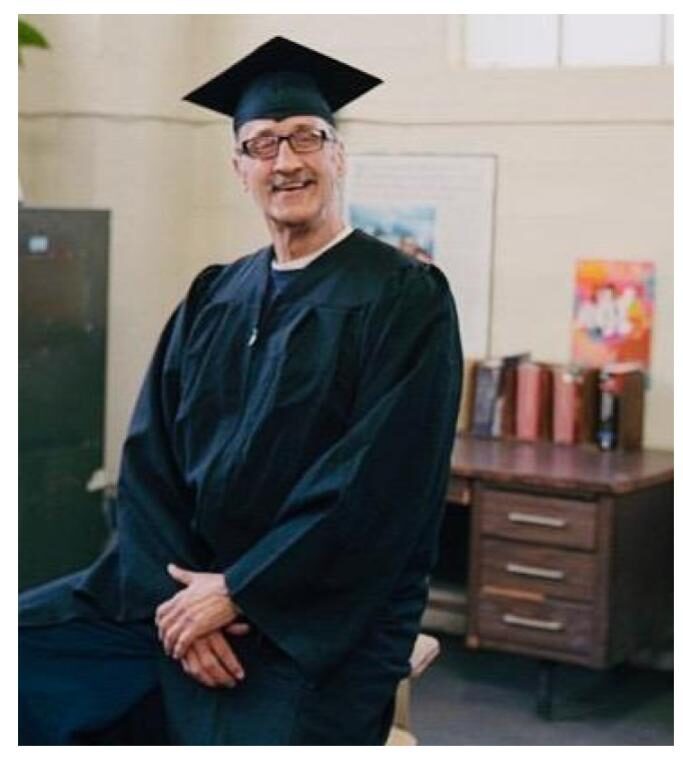 Michael Moore, 61, has been incarcerated for 29 years serving a 35 to life for bank robbery. The Elderly Parole Law allows him to go before the parole board by December 2022.
He has earned an Associates of Arts degree at Mount Tamalpais College in San Quentin, with future plans to attend the University of California at Berkeley upon his release.
Michael is writing a book about his journey from poverty to prison and his remarkable path to finding freedom in a cage. He is committed to social justice and is grateful to be a part of the Humans of San Quentin Team. Read more about Michael in our Longer Stories from the Cell. 
Brent Yancy, Social Media Specialist
Brent is a proud native of Augusta, GA and currently resides in Atlanta, GA. After graduating from Georgia State University, with two bachelor degrees in Journalism and Film & Video, Brent worked as a Communications Coordinator for a consulting firm specializing in housing for students in fraternities & sororities. It was here that Brent managed several million dollar projects, start to finish, from colleges & universities all over the US.
Brent also worked as a Marketing Account Assistant for a real estate brokerage, managing communities all throughout Atlanta & surrounding cities.
Brent believes that everyone has a story to tell and is excited to be working with Humans of San Quentin to share the voices of the unheard with the world. He is not only an advocate for prison reform, but believes guilty convictions for cannabis charges should be reconsidered, due to the current state of marijuana & it's legalization throughout the country.
In his spare time, Brent enjoys photography, fashion, traveling, binge watching, & an occasional game of bowling. He is currently married to his beautiful wife & has a dog named "Irie" and a cat named "Loki".
Wayne Boatwright, Website Developer
Wayne is a 5th-generation Californian and proud father of two. Wayne caused a fatal drunk driving accident and served time in San Quentin prison. He was an active prison reporter,  managing editor and Webmaster on staff at the San Quentin News. He now applies his skills working with numerous philanthropic organizations and sits on the Man to Man board, a nonprofit committed to breaking the cycle of Father Absence.
Wayne is a published author with works in various publications including the San Quentin News, Wall City Magazine, Life of the Law, Anderson Valley Advertiser, Option  B, Mount Tamalpais College Alumni spotlight, San Francisco Chronicle, Medium Stories, Politics Policy and Prosperity, and Data-Driven Investor.
Wayne earned over 600 days off his sentence with 'good-time' (violation-free) and milestone credits. You can read more about his journey as a parent while incarcerated in the Medium article 500 Pounds of Happiness.
Rosita Cifuentes, Administrative Assistant
Rosita was born and raised in San Rafael, California, ten minutes away from San Quentin. She graduated from Gonzaga University with a degree in Business Administration.
Following her graduation, she felt compelled to return and serve her community. Her passion for helping others has led her to work in the nonprofit space. It is her goal to uphold the basic human dignity of those who live on the margins of society-the excluded, alienated, and disempowered.
Rosita hopes to continue amplifying the voices of people incarcerated: those deemed unworthy to be heard.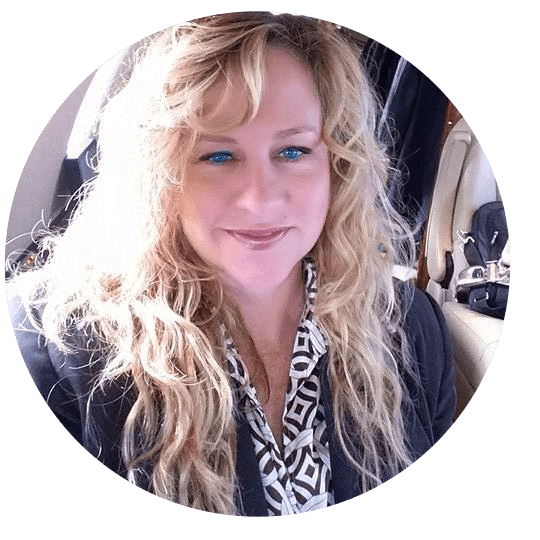 Andrea Sinclair, Virtual Assistant
Andrea has always worked hard for her community. She has volunteered at her local schools, churches and community outreaches for over 20 years. She came from a hard childhood with a family that was in and out of prison so she understands the struggles of incarceration. She was connected with Operation Santa, running kids camps, and food banks. She adopted three of her six children. She takes pride in focusing her efforts on helping children, being a good role model and being a support for the less fortunate. 
Volunteer & Intern Team Members
Anne Fedoroff, Volunteer Editor
Anne had a thirty year career as a Registered Nurse specializing in the neurosciences. After her retirement, she revisited two areas she had always been interested in pursuing – social justice and writing. While attending U.C. Santa Cruz back in the early 80's, she took classes in Prison Reform taught by a renowned professor in the field. Anne believed she could make a difference and began volunteering in San Quentin State Prison both as a tutor for Free To Succeed and as an advisor within The California Reentry Program. Both programs have given her first hand insight into the lives of the incarcerated. She has had the privilege to work with incarcerated men who have put great effort into changing their lives. Anne believes that through the many programs offered at San Quentin plus the men's determination they can change and grow and ready themselves to reenter the outside world as proactive members of the community. Anne feels honored to have met, helped and gotten to know these men and has learned as much from her clients as they have from her. She believes everyone has the capacity to make their lives better, the ability to educate others and to be a mentor.
Anne has wanted to be a writer for as long as she can remember. She has written many stories and has had one published (so far), and is finishing up her first book. She is an animal lover, rock and roll aficionado, novice tennis player, traveler, and enjoys all types of puzzles and games.
Nicole Johnson, Intern
Nicole Johnson is a senior at Redwood High School in Larkspur, California, and an editor for its student-run newspaper, The Bark. A trip to San Quentin coordinated by this very student paper put her into close contact with several determined incarcerated men, whose stories splintered her faith in our country's justice system. She perceived an unparalleled desire among the men, especially those involved in the prison's media center, to better themselves and all that surrounded them, and lamented for the fact that most of their work would always be bound by prison walls. HOSQ has since given her a platform to help mend that grief and expand the reach of those mens' words, and as she shares the stories of incarcerated people with the world, she hopes to shift public priorities of punitive incarceration to rehabilitative healing.
Johnson also channels her desire to affect change at large as the Marin Youth Advisory Council's Restorative Justice Team leader, in which she strives to educate Marin County on youth substance access and address the equity issues inherent in substance use prevention. She was also a three-year varsity rower at Marin Rowing Association prior to the COVID-19 pandemic, and stays active now by playing with her dog, running, and hiking local trails.
Susan Hirsh, Volunteer Editor
Susan is a career educator who believes education is transformational. She taught English to middle school students before joining the faculty of Curriculum Studies and Secondary Education at Sonoma State University. She has written and published curriculum to support reading and writing instruction, developed and facilitated professional development workshops for teachers of English and English learners. She has been teaching English for Mt Tamalpais College located inside San Quentin since 2016.
Susan believes words can change your life. A precision of words, a silvering tone, a tidal flow, is the door, as the poet Mary Oliver says in an essay on literature, "past myself…the means to notice, to contemplate, to praise, and, thus, to come into power."
Susan lives on a wooded hill near the Russian River in northern California. Most mornings an ocean fog trails the canyon below. She plays banjo and enjoys spending time with my Pyrenees pup Polly; She watches birds and quarrel with the privilege of beauty.
Katie Parsons, Intern
Katie is a high school senior at Redwood High School in Larkspur, California. She has been a part of the Humans of San Quentin team since summer 2020. After visiting San Quentin with her high school journalism program, The Redwood Bark, Parsons was amazed hearing the men tell their stories in person and wanted to involve herself with that community. She believed that their stories needed to be heard, so when she found out about HoSQ, she reached out to Diane and got involved.
Outside of HoSQ, Katie volunteers as numerous substance abuse prevention organizations including Marin Youth Advisory Council, Being Adept, co-chair of RX Safe Marin and in her school's Tobacco Use Prevention Education (TUPE). Additionally, she writes for the schools newspaper, previously working as the business manager, and currently as a senior staff writer taking this semester to explore the question 'What is the meaning of justice and how is it defined by different communities?'. For fun, Katie is the captain of the varsity lacrosse team and does private coaching and tutoring.
Liberty Inocencio, Assistant
Liberty is currently on leave finishing her degree at NYU
Liberty, 21, great up in San Francisco, CA and is very familiar with the criminal justice system due to her parents careers in social-justice work.
She is currently a sophomore at NYU, interested in human rights, economics, and business management. Liberty's been involved in administrative and paralegal work for a handful of criminal defense attorneys in the Bay Area, her father's non-profit organization, The Beat Within, and recently she curated a talk segment on the Mission District for the American Institute of Architects' 17th Annual Architecture and the City Festival.
Liberty joined the Humans of San Quentin team in late October 2020, and is very excited about the organization and the direction it's going in!