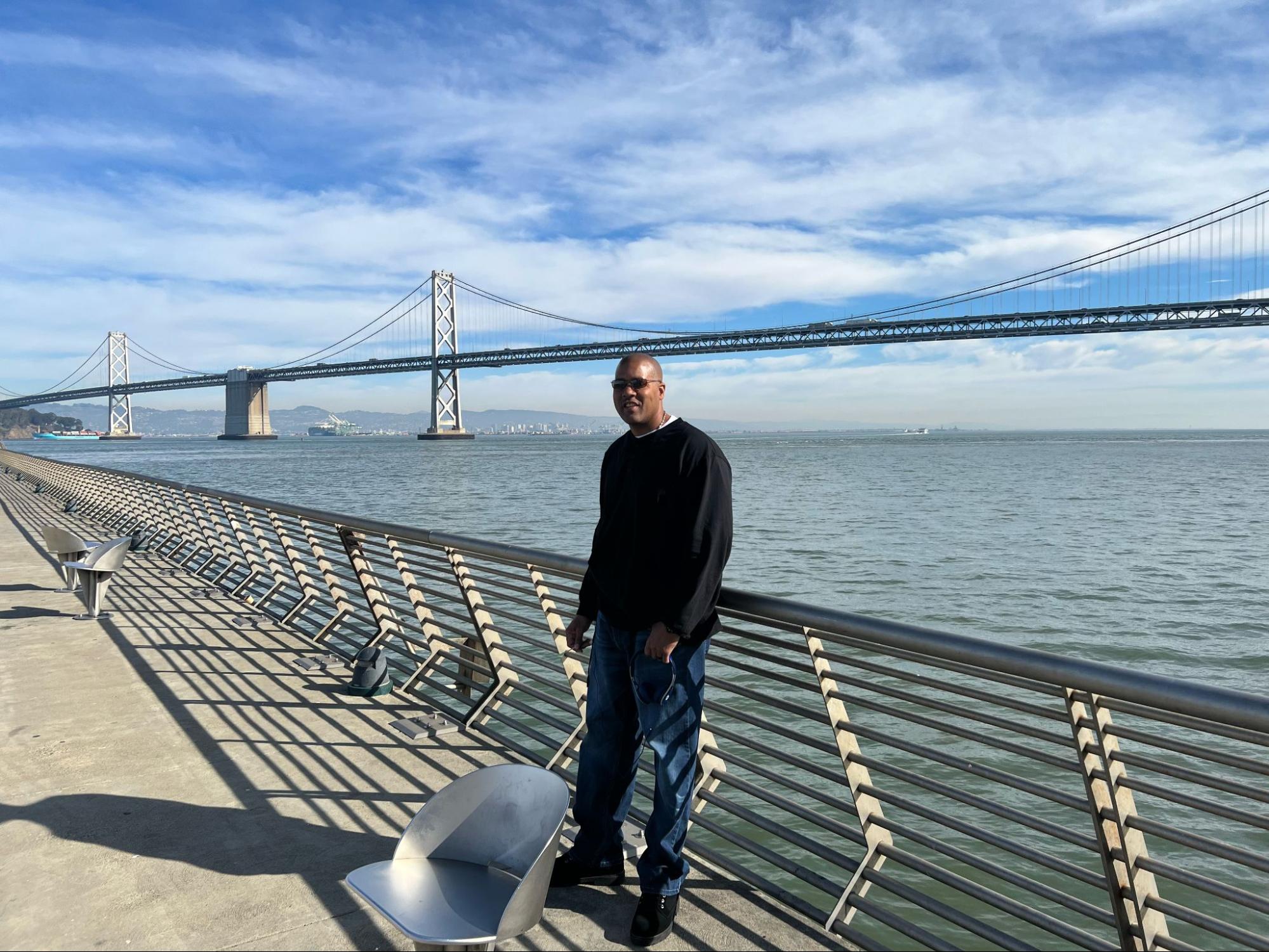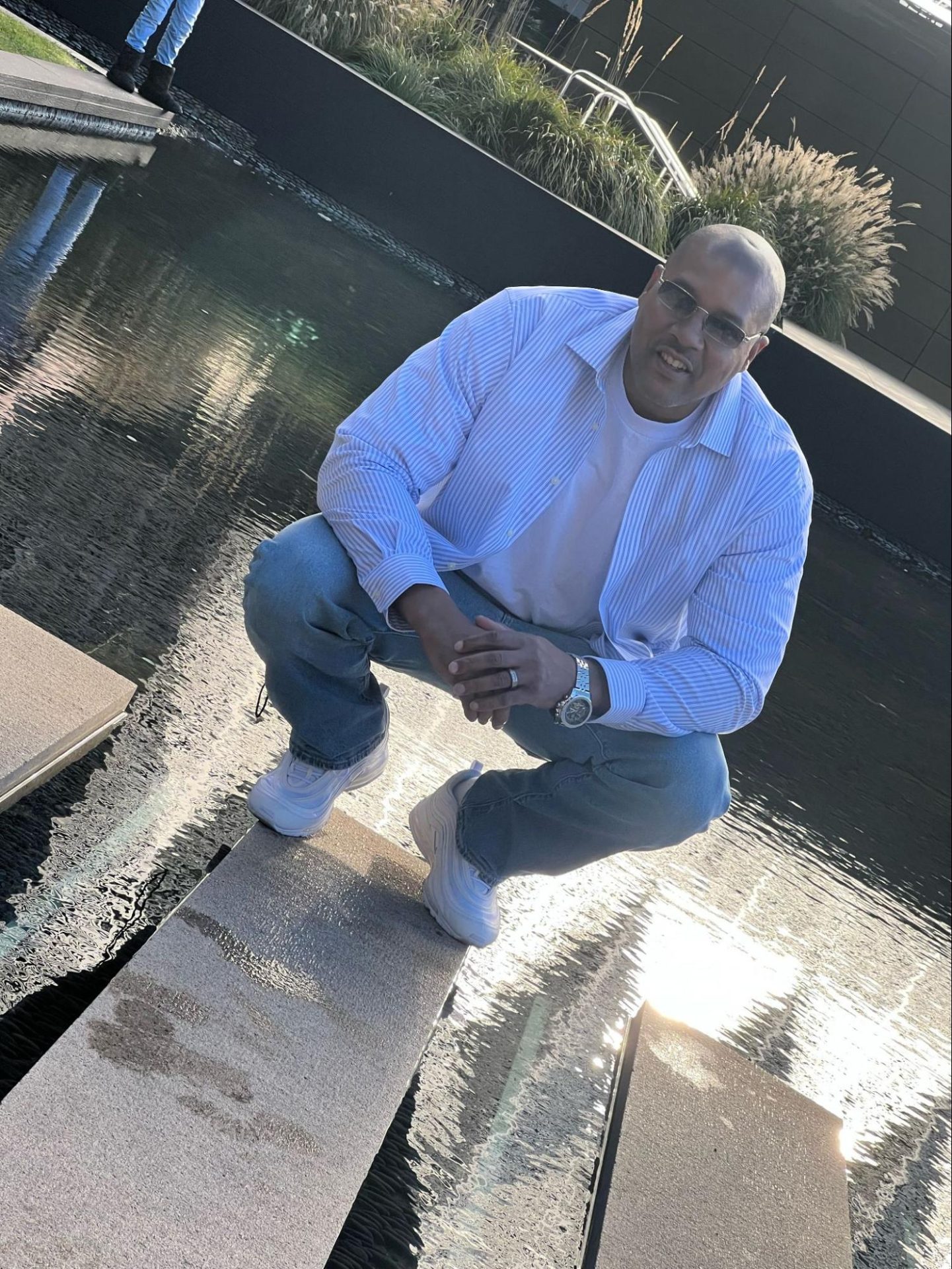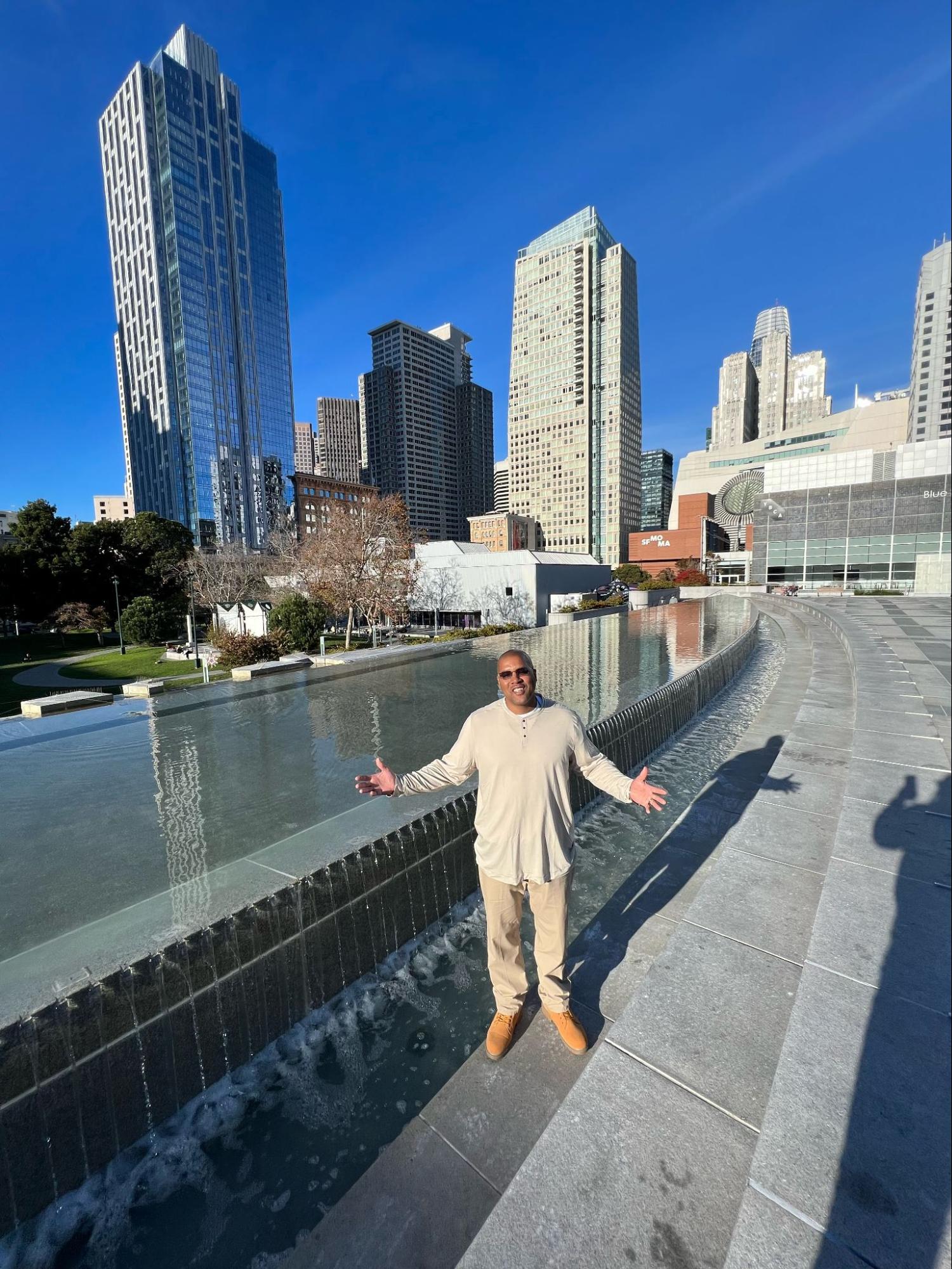 People shouldn't give up hope, like I once did. When we give up hope, we also give up on our loved ones.
Terrell "Big T," 49
Incarcerated: 31 years
Interviewed by Edwin, in the West block of San Quentin
I took a deal of 18 to Life. My attorney told me if I took the plea bargain I would be getting out of prison in 10 years. That was in 1991. I am finally paroling on September 21, 2022. When I was 18 I had the belief system of a gang member living by the rules of the streets. I came in as a level IV inmate and was sent to Calipatria State Prison where things were different. I was told by the older guys (OGs)  I was never going home. Months later I went to the Security Housing Unit (SHU) and continued with my attitude of not caring about anything in life.
Tell me about your experience here at San Quentin. 
It's a lot more peaceful in comparison to the other prisons I've been to. In fact, this is the most peaceful place that I have ever been.
Did SQ help you with your personal growth? 
Yes, the groups that were available to me, and I would say the inmates helped. More inmates are trying to go home in SQ than any other place I've been to."
What are you taking from this whole experience in regards to your incarceration?
People shouldn't give up hope, like I once did. When we give up hope, we also give up on our loved ones. We give up on a future we are capable of having in the free world."
You came in at 18 and now you are going out at 49. What do you want to tell an 18 year kid old that is currently going through what you experienced? 
I would share the crazy things that I've been through in prison and the crazy stuff I have witnessed. To get a trade, an education, and to think about his future. This is more important than the homies. More importantly to think about his family and how he can help them once he is out of prison. 
If you could wind the hands of time back, what would you do differently? 
I would go back to when I was 15. I would stay in sports, continue with my education, and stay away from drug dealing and gang banging. I would help my family.
 What did you miss the most in your life while incarcerated? 
My family's love. I missed raising my kids and knowing my nieces, nephews and granddaughter.
What's next for you?
I  am settling down with my childhood sweetheart. I just want to have a happy life and experience an honest life. I am looking forward to fishing, boating, and picnicking and finally getting my drivers license for the first time. 
What is your biggest fear going out? 
Making any kind of mistake that will bring me back to prison. I said mistakes because I don't intend to intentionally break any kind of laws. I just want to enjoy life with family, friends, and loved ones.