Humans of San Quentin's intern program seeks to expose highly motivated adolescents, some of whom have visited prisons themselves, to the realities of incarceration in the U.S. and beyond. Inspired by the compelling stories of individuals behind bars, our interns regularly transcribe, internalize, and empathize with the plethora of messages we receive daily. Reading the varied vignettes of incarcerated people from all walks of life aids in developing their understandings of the systems governing the world around them, their perceptions of others, and their view of humanity itself. Though our interns do not correspond to incarcerated individuals by name or in person, many come to feel they personally know those they only meet on paper – the tenderness, vulnerability, and perseverance those inside impart to those outside often goes far beyond the margins.
Humans of San Quentin is continually and eagerly recruiting high school and college-aged interns local to Marin County and the greater Bay Area. 
Want to get involved?  Send us your resume and cover letter to get involved!
Nicole Johnson, Intern
Nicole Johnson is a rising sophomore at the University of California, Santa Barbara. A trip to San Quentin coordinated by her high school's student paper put her into close contact with several determined incarcerated men, whose stories splintered her faith in our country's justice system. She was inspired by the unparalleled desire among many of those she met to better themselves and all that surrounded them, and lamented for the fact that most of their work would always be bound by prison walls. Since joining in 2020, HOSQ has given her a platform to help expand the reach of those mens' words, and as she shares the stories of incarcerated people with the world, she hopes to shift public priorities of punitive incarceration to rehabilitative healing.
Nicole is majoring in Communication to eventually pursue a career in journalism. Throughout high school, she also channeled her desire to affect change as the Marin Youth Advisory Council's Restorative Justice Team leader, in which she aimed to educate her county on youth substance access and address the equity issues inherent in substance use prevention. She was recently recognized for this community-based work through an award granted by the Marin County Board of Supervisors. Nicole was also a varsity rower at Marin Rowing Association, and stays active now by playing with her dog and hiking local trails.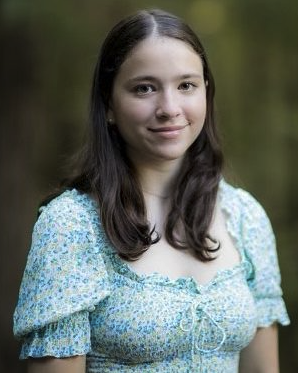 Lucy Allen, Intern
Lucy Allen is a rising junior at Santa Clara University, majoring in Communications. As a senior in high school, she was given the opportunity to go inside San Quentin. During this visit, she heard so many incredible stories and held the belief that if the general public could also hear these stories, it would be able to transform perspectives and alter stereotypes about the incarcerated community. She began working at Humans of San Quentin in the summer of 2022, and has felt grateful to be a part of allowing these previously stifled voices to be heard and understood.
Lucy is looking forward to seeing the continual expansion of HoSQ as we receive even more individuals to feature and stories to share. She is hopeful that giving a platform to those behind bars will humanize them, and show people that the narratives they hear about prison are not necessarily accurate. Though not totally sure what career she wants to pursue after college, she knows that she will always feel passionate about working with incarcerated individuals and highlighting the injustices of the justice system. In her free time, Lucy enjoys being with friends, hiking, and being at the beach.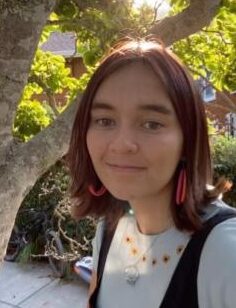 Amanda Koeppel, Intern
Amanda is a high school junior at Marin Academy in San Rafael, California. The summer between her sophomore and junior years she worked on a mentored research project on the death penalty. Amanda learned about the political history that backs the justice system. Her work culminated in an op-ed on how and why the death penalty should be abolished. Amanda's dedication and passion for working with the American political system led her to strongly sympathize with people incarcerated. Working for HoSQ has been an amazing experience for her, as she loves getting to share the perspectives of people who have been denied a voice. HoSQ has also provided Amanda with firsthand perspective of the daily discrimination that inmates experience. She is passionate about helping people incarcerated and supporting them in any way possible.
In her free time, Amanda sings with her chorus and works as an assistant to help elementary school students. She leads her school's satirical newspaper and Queer Affinity, an LGBTQIA+ community. Amanda is a lawyer on her school's mock trial team. She swam prior to the COVID-19 pandemic and now spends as much time as possible skiing. During the recent presidential election, Amanda served as an elections ambassador and member of her school's elections committee, which aimed to motivate students to register and pre-register to vote.
Katie Parsons, Intern
Katie is a rising sophomore at the University of Michigan, Ann Arbor. She was the first intern at Humans of San Quentin, starting in the summer of 2020. After visiting San Quentin with her high school journalism program, The Redwood Bark, Parsons was amazed hearing the men tell their stories in person and wanted to involve herself with that community. She believed that their stories needed to be heard, so when she found out about HoSQ, she reached out to Diane and got involved.                           
In high school, Katie volunteered at numerous substance abuse prevention organizations including Marin Youth Advisory Council, Being Adept, co-chair of RX Safe Marin and in her school's Tobacco Use Prevention Education (TUPE) receiving a special honor from the Marin County Board of Supervisors for her work in community internships. Additionally, she wrote  for the school's newspaper, previously working as the business manager, and as a senior staff writer to explore the question, 'What is the meaning of justice and how is it defined by different communities?'. For fun, Katie plays lacrosse and enjoys hanging out with friends.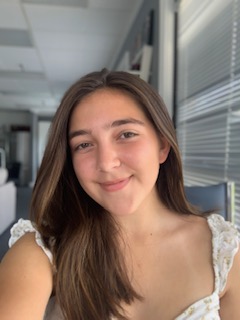 Parker Rothbart, Intern
Parker is a senior at Marin Academy High School in San Rafael, California. She has been a part of Humans of San Quentin since the fall of 2021 when she wanted to do more in the field of criminal justice after participating in the restorative justice organization, Marin Youth Court (MYC). She noticed that the participants who come through MYC have already taken accountability for their actions, and were open to learning from their mistakes. She found working with kids in the justice system gratifying. Parker aspired to support a larger incarcerated community and correspond with those already incarcerated. She heard about Humans of San Quentin, emailed Diane and was immediately welcomed into the supportive and loving community of HoSQ. She aspires to learn more about the injustices in the system and support those who are wrongfully convicted. She and HoSQ were a natural fit.
Parker also works with disadvantaged youth as a tutor for her school-run program called Crossroads. She is editor-in-chief of her school's yearbook, making sure that everyone has a voice at Marin Academy, and captain of the women's golf team at MA, which she helped establish. Finally, in her free time, she plays piano, reads a lot, and can binge TV shows with astonishing speed.