Our intern program seeks to open the minds of highly motivated students to the realities of incarceration in the U.S. and beyond. Inspired by the compelling stories of people inside, our interns report feeling a lasting motivation to continue advocating for the rights of incarcerated persons long after their time with us.
Our interns correspond with and reach out to our incarcerated writers, manage our social media channels, design and publish content for our website, write grants, fundraise for our organization, create newsletters, and more!
Humans of San Quentin is continually and eagerly recruiting high school and college-aged interns local to Marin County and the greater Bay Area. 
Want to get involved?  Send us your resume and cover letter to get involved!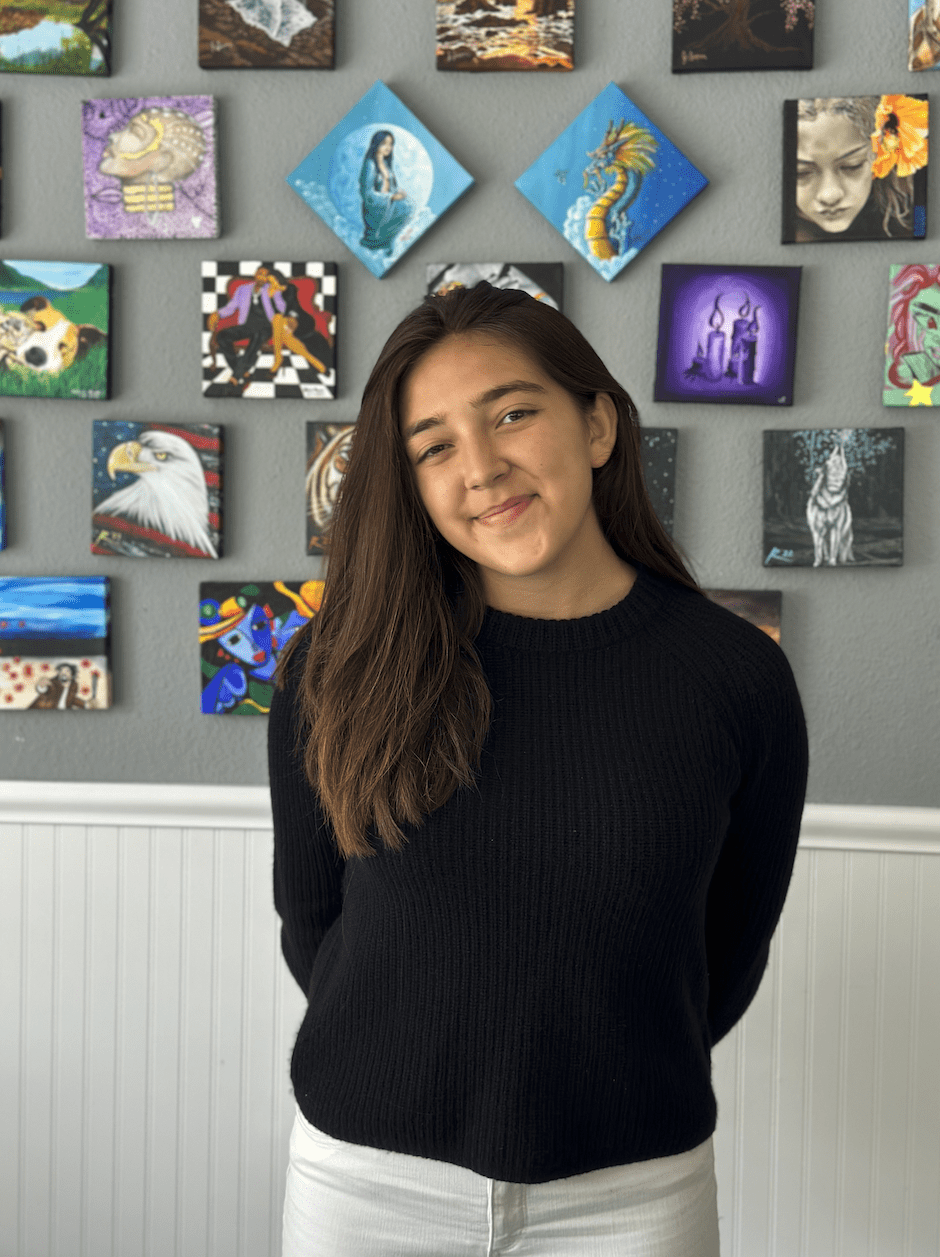 Parker Rothbart, Intern
Parker is a senior at Marin Academy High School in San Rafael, California. She has been a part of Humans of San Quentin since the fall of 2021 when she wanted to do more in the field of criminal justice after participating in the restorative justice organization, Marin Youth Court (MYC). She noticed that the participants who come through MYC have already taken accountability for their actions, and were open to learning from their mistakes. She found working with kids in the justice system gratifying. Parker aspired to support a larger incarcerated community and correspond with those already incarcerated. She heard about Humans of San Quentin, emailed Diane and was immediately welcomed into the supportive and loving community of HoSQ. She aspires to learn more about the injustices in the system and support those who are wrongfully convicted. She and HoSQ were a natural fit.
Parker also works with disadvantaged youth as a tutor for her school-run program called Crossroads. She is editor-in-chief of her school's yearbook, making sure that everyone has a voice at Marin Academy, and captain of the women's golf team at MA, which she helped establish. Finally, in her free time, she plays piano, reads a lot, and can binge TV shows with astonishing speed.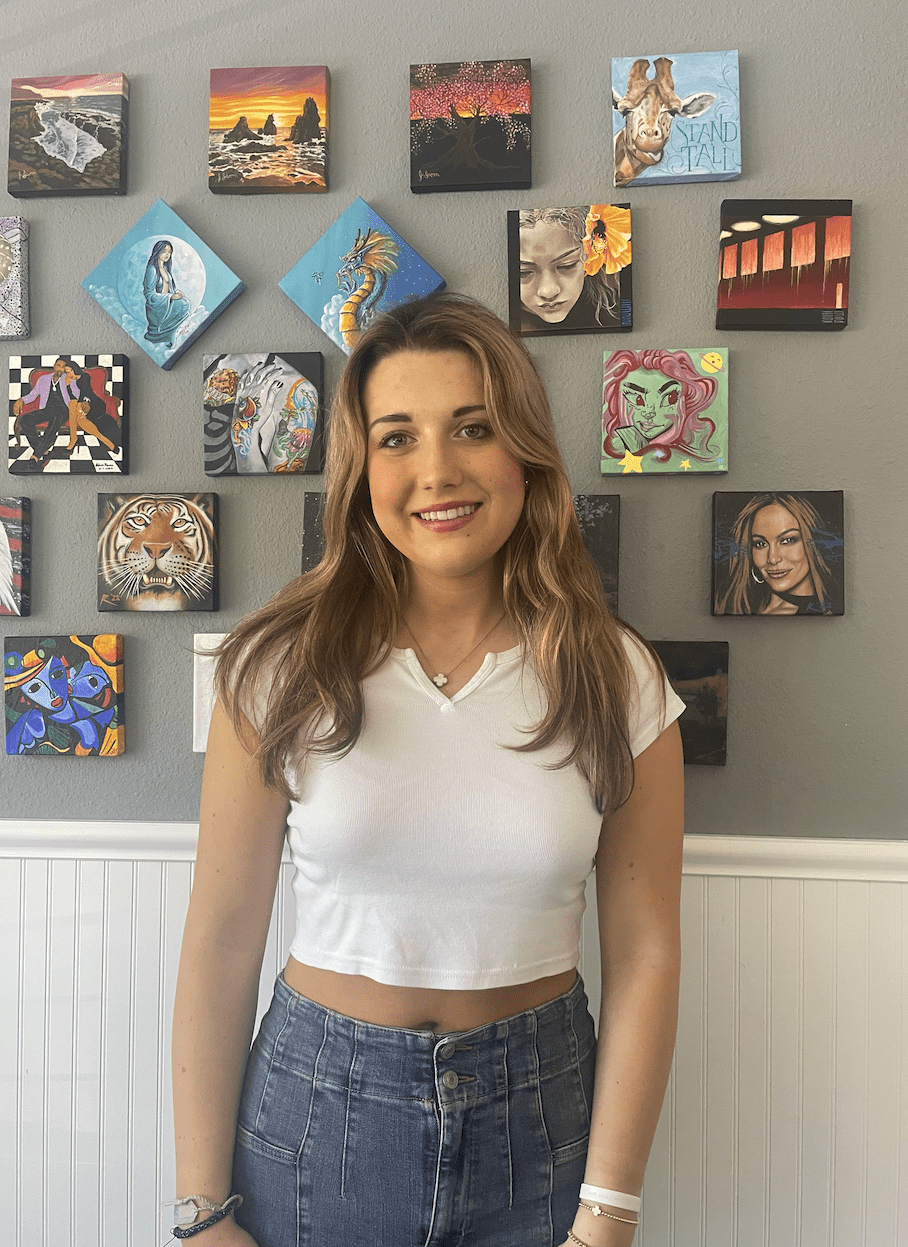 Lauren Olsen, Intern
Lauren is a current junior at Redwood High School. She is currently in the school journalism program and loves to write. She is an avid sailor, sailing on the Redwood Sailing Team. She loves to explore Marin County, through hiking.
Lauren is also passionate about art, she does the art for the Redwood Bark. She is so happy to be interning at Humans of San Quentin and is very passionate about criminal justice.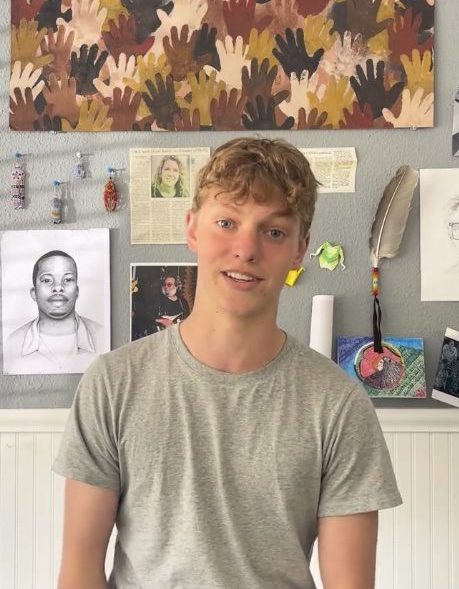 Finn Mallard, Intern
Finn is a junior at Tamalpais High School in Mill Valley, California. His entry into the law, public service, and the school to prison pipeline came from joining his high school mock trial team where he competes as an attorney and witness. Before joining Humans of San Quentin, Finn worked for the Public Defenders office, assisting with case arguments, material, and presentation. While at the public defenders office, he co-authored a report on the correlation between race and court rulings for gun violence related charges. Helping defend those who would otherwise have no other options was incredibly gratifying for him, and inspired his move towards supporting a larger incarcerated community and correspond with those already incarcerated. He heard about Humans of San Quentin, emailed Diane and was immediately welcomed into the supportive and loving community of HoSQ. Joining the program was a perfect fit for Finn, who looks forward to helping a cause in which he truly believes in.
Finn is also an elections ambassador where he pre-registering students to vote. He is a competitive runner, soccer, and volleyball player, who loves the competitive spirit of sports paired with the friendships that come with it. Finally, Finn loves to play guitar, reads a lot, and always has time for his two-year old dog Murphy.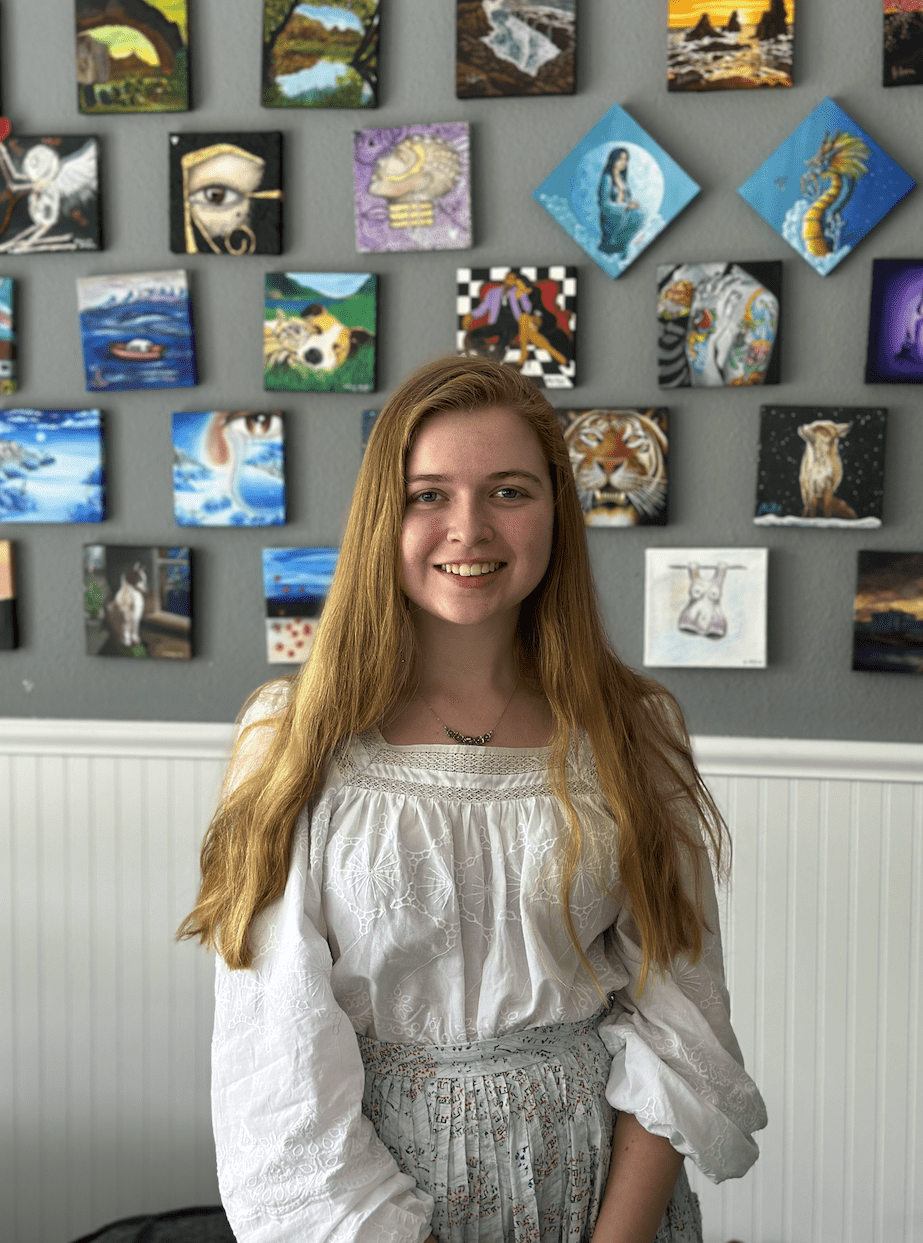 Helena Pflaum, Intern
Helena Pflaum is a rising senior at Marin Academy and has worked at Humans of San Quentin since January 2023. Outside of volunteering, she is a columnist for her school newspaper, The 1600, practicing singing with her voice coach, prepping for her independent study next involving the literary genre of magical realism, crafting culinary treats in her kitchen, working on her current creative writing project, and she loves to daydream. 
Fun Facts: She frequently dreams in the third person and likes to get into other characters' heads. Her middle school obsession was the Sony mixtape she got for her birthday. 
Madison Herrero, Intern
Madison Herrero is a rising senior at Redwood High School. As a junior, through her Student Led Anti Racism Movement (SLARM) class, she was offered the opportunity to tour San Quentin. She heard the stories of four currently incarcerated men. This experience changed her perspective on the current punitive justice system. Madison feels everyone should hear the stories of those silenced behind walls. She has been able to do this with Humans of San Quentin and enjoys every minute of it.
Madison loves to read and hang out with friends. She also volunteers with the Marin Youth Court as an advocate and peer facilitator. She leads the writing and editing team for the Youth Wellness Campaign.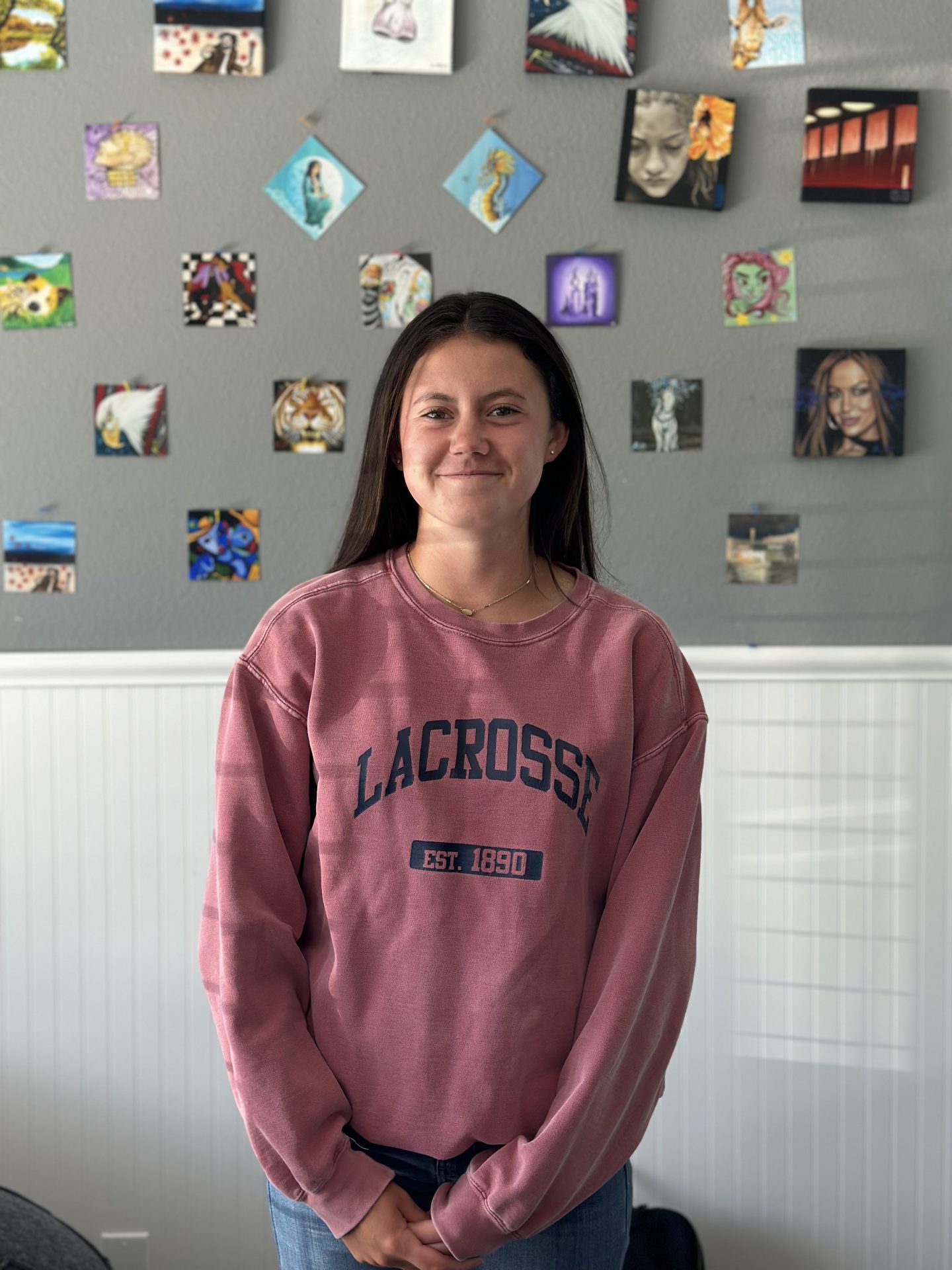 Sydney Hubbard, Intern
Sydney is a senior at Marin Catholic who is passionate about the law and justice system. She first became interested in this field through Mock Trial, where she acted as an attorney for the criminology club at school. Seeking a more hands-on experience, she joined Humans of San Quentin, which she feels is the perfect way to make a difference. Sydney loves how we give people a voice when they may not otherwise be able to share their story. She also enjoys the community they have built with the people living inside San Quentin.
In addition to her work with Humans of San Quentin, Sydney spends time volunteering and providing equal opportunities for kids to play sports and be active. She is passionate about building a more united and compassionate community for everyone and is grateful to be working with the underserved.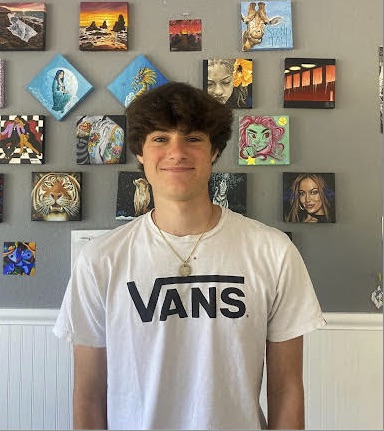 Jacob Neulight, Intern
Jacob Neulight is a senior at Tamalpais High School in Mill Valley, California. He is a member of his high school mock trial team, working closely with public defenders in Marin County. He reached out to the welcoming Humans of San Quentin team to help give 'a voice to the voiceless.'  Jacob believes that every person deserves a second chance. He works on both our research and social media teams and enjoys sharing the stories of people incarcerated. Jacob is excited to continue working with Humans of San Quentin for years to come, knowing that he is doing important work by breaking down the stereotypes of incarcerated people across the United States and beyond.
In his free time, Jacob loves to play lacrosse, surf, and spend time with friends and family.
Nicole Johnson, Intern
Nicole Johnson is a student at the University of California, Santa Barbara. A trip to San Quentin coordinated by her high school's student paper put her into close contact with several determined incarcerated men, whose stories splintered her faith in our country's justice system. She was inspired by the unparalleled desire among many of those she met to better themselves and all that surrounded them, and lamented for the fact that most of their work would always be bound by prison walls. Since joining in 2020, HOSQ has given her a platform to help expand the reach of those mens' words, and as she shares the stories of incarcerated people with the world, she hopes to shift public priorities of punitive incarceration to rehabilitative healing.
Nicole is majoring in Communication to eventually pursue a career in journalism. Throughout high school, she also channeled her desire to affect change as the Marin Youth Advisory Council's Restorative Justice Team leader, in which she aimed to educate her county on youth substance access and address the equity issues inherent in substance use prevention. She was recently recognized for this community-based work through an award granted by the Marin County Board of Supervisors. Nicole was also a varsity rower at Marin Rowing Association, and stays active now by playing with her dog and hiking local trails.
Amanda Koeppel, Intern
Amanda is a high school junior at Marin Academy in San Rafael, California. The summer between her sophomore and junior years she worked on a mentored research project on the death penalty. Amanda learned about the political history that backs the justice system. Her work culminated in an op-ed on how and why the death penalty should be abolished. Amanda's dedication and passion for working with the American political system led her to strongly sympathize with people incarcerated. Working for HoSQ has been an amazing experience for her, as she loves getting to share the perspectives of people who have been denied a voice. HoSQ has also provided Amanda with firsthand perspective of the daily discrimination that inmates experience. She is passionate about helping people incarcerated and supporting them in any way possible.
In her free time, Amanda sings with her chorus and works as an assistant to help elementary school students. She leads her school's satirical newspaper and Queer Affinity, an LGBTQIA+ community. Amanda is a lawyer on her school's mock trial team. She swam prior to the COVID-19 pandemic and now spends as much time as possible skiing. During the recent presidential election, Amanda served as an elections ambassador and member of her school's elections committee, which aimed to motivate students to register and pre-register to vote.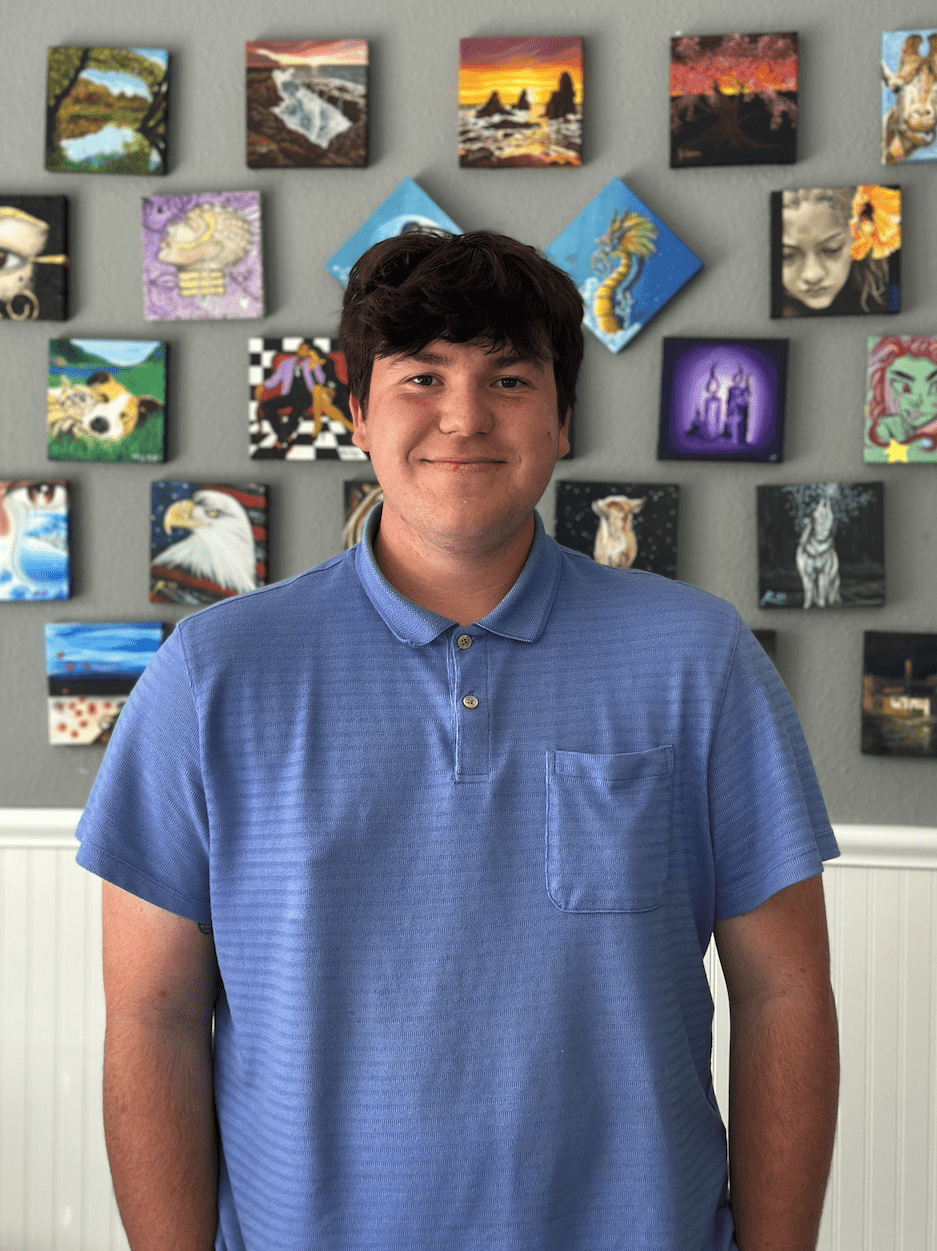 PJ Pfeiffer, Intern
PJ Pfeiffer is a student at Michigan State University, where he is double majoring in Psychology and Journalism. As a junior in high school, PJ was able to visit San Quentin with his Advanced Journalism class, exploring the prison's behind-the-scenes work for their newspaper and podcast. Hearing the numerous stories of the people incarcerated, PJ wanted to help create a change in the prison system. Later, he found out about Diane and her organization that shares the stories of those incarcerated and immediately realized he wanted to join the team and change the narrative that people incarcerated across the United States have. PJ is interning for the organization and supporting those incarcerated in expressing their thoughts.
In his free time, PJ likes to spend time with his family, friends and dog Jamba. Since starting at college, PJ has been hired as the Love and Sex reporter for The State News, Michigan State University's student-run newspaper, joined Impact 89FM, the school radio station, as a general assignments reporter and board operator for sports games, and was hired this past spring semester as an MSU Tour Guide.
Aanika Sawhney, Intern
Aanika Sawhney is a senior at Redwood High School. She was reminded of the complexities of local institutions through Humans of San Quentin's work and is passionate about the intersection of journalism and local impact. She was struck to learn about the zero percent recidivism rate at San Quentin for those who participated in the media center and is inspired by the unique journeys shared by many previously and currently incarcerated people. Aanika believes everyone has a meaningful voice and should be given the opportunity to share their experiences with others. Her work as a journalist has consisted of print, online, and visual media as a news and opinion editor for her high school newspaper, The Redwood Bark. She is also the executive producer for her TV and Media course. She is interested in social justice initiatives and leads the Environmental Action Club and the Black Indigenous Women of Color group at her school. Additionally, Aanika is a member of the Tamalpais Union High School District Racial Justice Youth Advisory task force. 
Aanika has been a part of her leadership class for three years. As secretary for Redwood's Film Club, she is a connoisseur of creative media. She loves to spend her free time at the beach or enjoying live music.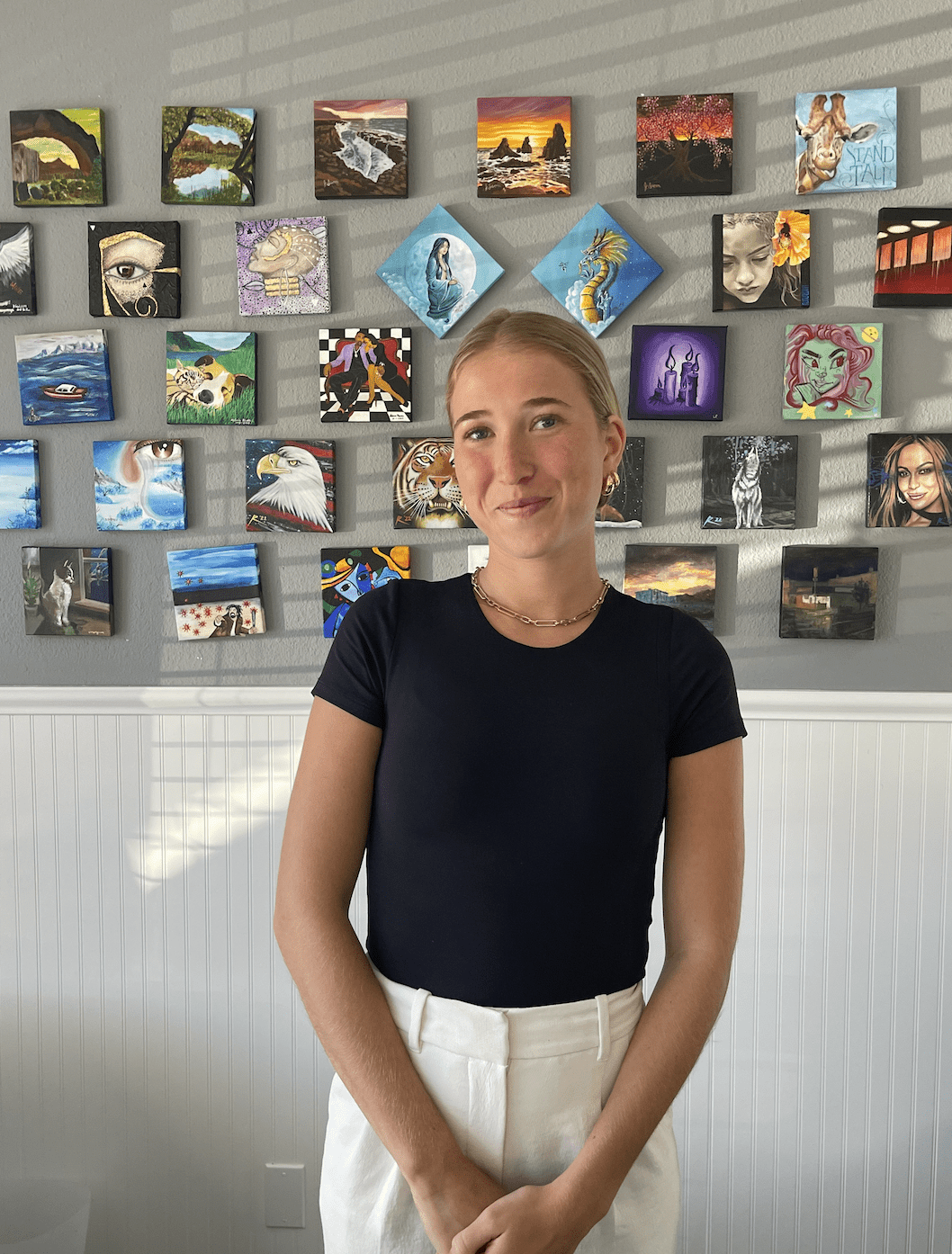 Sophie Havens, Intern
Sophie Havens is a rising junior at Bucknell University, where she is pursuing a major in economics and a minor in real estate. Sophie found out about Humans of San Quentin through a family friend and was immediately interested. She has always believed it was important to be involved socially beyond business.
This summer, Sophie is working on our social media team and helped organize our art auction featuring 17 incarcerated artists. She loves working here and spreading more voices!
Emerson Swift, Intern
Emerson Swift is a sophomore at Tamalpais High School. She is interested in journalism, history, politics, and poetry. She is involved in her school newspaper, The Tam News and is the editor of the youth magazine FastForward. Emerson enjoys participating in Model UN and registering and pre-registering students to vote as a Student Elections Ambassador. She loves interning at Humans of San Quentin because she understands the importance of giving everyone the platform to share their voice. She is excited to learn about and get more involved in criminal justice.
In her free time, she reads articles, writes articles, plays soccer and field hockey, and hangs out with her cute golden retriever, Scout.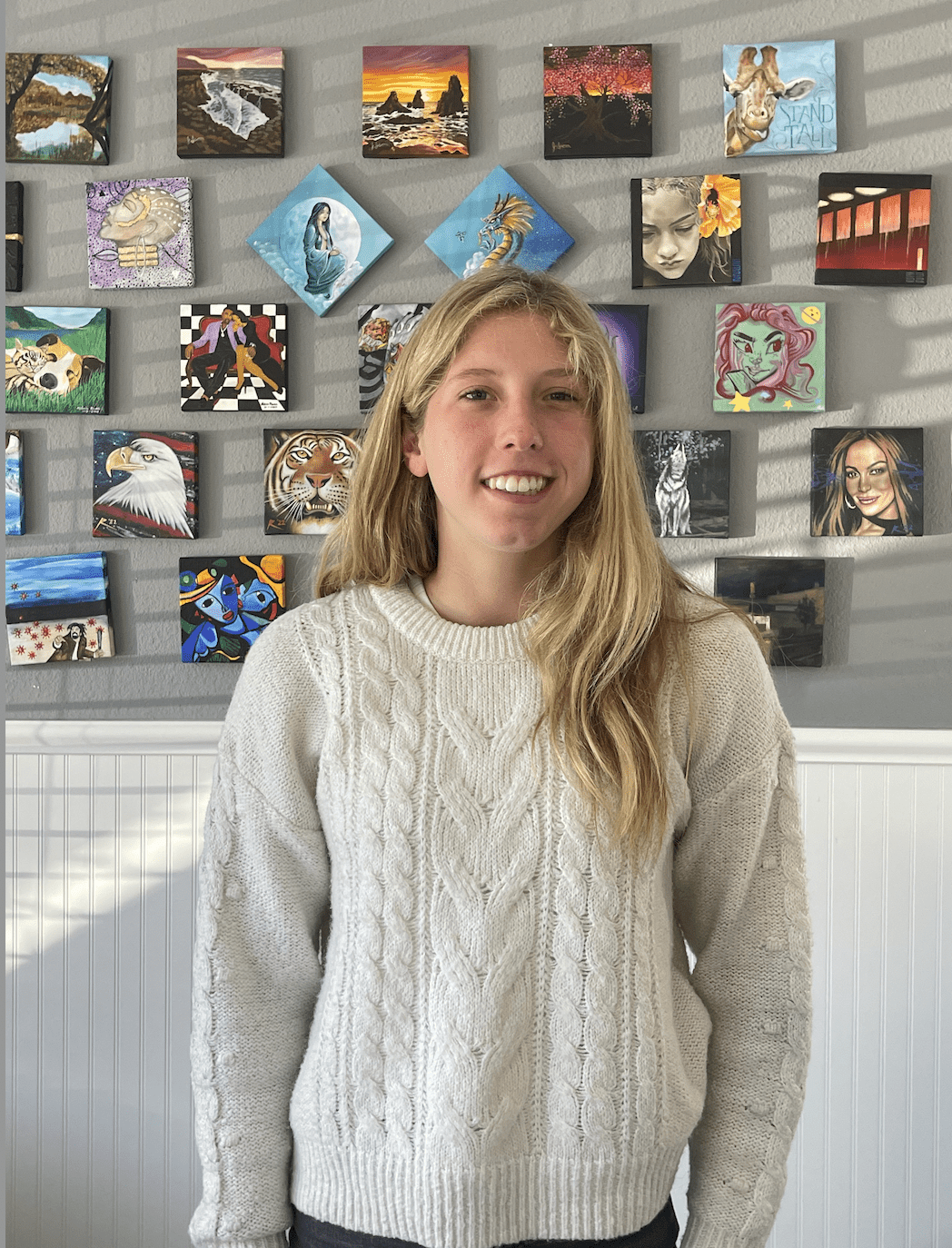 Maren Jones, Intern
Maren Jones is a rising senior at Tamalpais High School. She took a Street Law and Psychology class and became interested in criminology. She has watched many documentaries on incarcerated people, specifically at San Quentin, and wanted to get involved and help their voices be heard. Once hearing of Humans of San Quentin, she knew it was a perfect fit as they valued bringing awareness and humanizing the lives behind bars. 
In her free time, Maren enjoys playing soccer, going to the beach, watching the sunset, reading, doing arts and crafts, and hanging out with friends. She is super excited about this internship and hopes to keep on sharing stories with the outside world.
Katie Parsons, Intern
Katie is a student at the University of Michigan, Ann Arbor. She was the first intern at Humans of San Quentin, starting in the summer of 2020. After visiting San Quentin with her high school journalism program, The Redwood Bark, Parsons was amazed hearing the men tell their stories in person and wanted to involve herself with that community. She believed that their stories needed to be heard, so when she found out about HoSQ, she reached out to Diane and got involved.                           
In high school, Katie volunteered at numerous substance abuse prevention organizations including Marin Youth Advisory Council, Being Adept, co-chair of RX Safe Marin and in her school's Tobacco Use Prevention Education (TUPE) receiving a special honor from the Marin County Board of Supervisors for her work in community internships. Additionally, she wrote  for the school's newspaper, previously working as the business manager, and as a senior staff writer to explore the question, 'What is the meaning of justice and how is it defined by different communities?'. For fun, Katie plays lacrosse and enjoys hanging out with friends.