Print
Fruit Turnovers
Author:

Yield:

4

servings

1

x
---
Description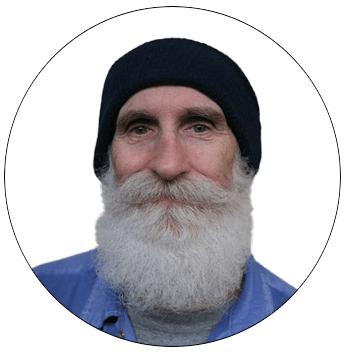 Nowhere has the saying "Necessity is the Mother of Invention" proven so true as it does in prison. 
I had the opportunity to sharpen my culinary skills while working in the maintenance department of the metal fabrication factory at Solano State Prison, where we built snow plows for Cal-Trans, metal lockers for the California Highway Patrol and stainless steel tables for other prisons. 
During the week, five friends and I would save, smuggle and stash all the ingredients required for my weekly fruit turnovers. It took every day of the week to acquire the ingredients I needed. Wednesday's lunch was Bartlett Pears, Thursday's pancake breakfast brought maple syrup and margarine, and from Friday's breakfast, two flour tortillas. 
Using a broken coffee pot the prison guards had thrown away, I altered it to use as a Hot Pot. First, I would chop five or six cups of the pears, put them into the Hot Pot, add eight packets of maple syrup and let it boil for 30+ minutes or until it was the consistency of a thick jam. Then, I put four or five heaping tablespoons of the "jam" on the center of a laid out flour tortilla, and I put butter or margarine around the edge to seal the tortilla when folded over the fruit jam. I used an upside down stainless steel seat from a stainless steel table as a cooking pan. Before they went in the oven, I buttered the top of the jam-filled tortilla and for a lid, I used thick, brown, shipping paper. 
As an oven, I used the big walk-in ovens, primarily used for the painting process known as "Powder Coat." I set the oven to 350 F for 8 to 12 minutes and we then devoured a little slice of heaven. Needless to say, on Fridays I was "The Guy" because of my original recipe for fruit turnovers. Finally, a good reason to be popular in prison.
---
2 lb (6-7 medium) ripe Bartlett pears, peeled, cored and chopped in 1/4" pieces (to yield about 5 cups chopped)
6 Tablespoons dark or very dark maple syrup
1 Tablespoon room temperature butter or margarine
2 large flour tortillas
---
Instructions
Heat the oven to 350°F.
Place the chopped pears and maple syrup in a medium-sized saucepan and cook over medium heat. Stir occasionally, using a wooden spoon to help break up the fruit. Once the mixture begins to thicken (about 20 to 30 minutes), reduce the heat to medium-low and cook, stirring occasionally, for another 20 to 30 minutes. The pear mixture will be thick and jam-like with soft chunks of fruit. Remove from heat and let cool slightly.
Place the tortillas on a parchment-lined sheet pan and using a pastry brush, coat the edges of the tortillas generously with butter. Place ¼ cup of jam in the center of each tortilla, fold over and use the tines of a fork to press and seal the edges together. Brush additional butter on top of each turnover.
Cover the pan loosely with aluminum foil. Bake for 10 to 15 minutes. Remove the foil and continue to bake for another 5 to 10 minutes, until tortillas are lightly browned. Let cool slightly before cutting each turnover into three wedges.
Leftover filling can be stored in the refrigerator for up to 1 week.
---