Print
Prison-Style Apple Fritters
Author:

Yield:

10

fritters

1

x
---
Description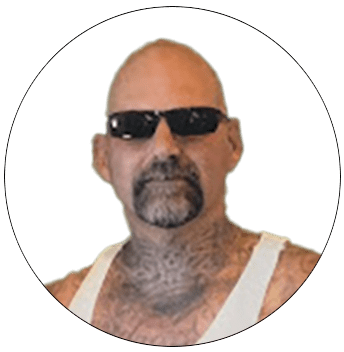 Ok, first I chop up apples and I put them in a hot pot and boil them in root beer soda and cinnamon and sweetener, after it's at the right softness, I empty it in a bowl, strain what's left of juice, take that with my vanilla creamer to make a thick paste like frosting.
Then take a bag of cookies and smash them real fine – you can add graham crackers too – smash real good and mix with melted butter and some of the liquid and mash to make a crust. Take piece of crust and roll it out flat. I then take the boiled apples put in the middle, fold in there and cut to a crescent moon shape. I use a fork to seal the sides then drip the frosting over it and let it sit and yum yum they are good.
---
4 apples, peeled, cored and chopped (about 5 cups, prepped)
3/4 cup root beer
1/2 teaspoon cinnamon
14 oz. chocolate chip cookies
4 whole graham crackers
1 tablespoon butter, melted
2 tablespoons sugar
1/4 cup powdered vanilla coffee creamer
---
Instructions
Place the apples in a medium saucepan with the root beer and cinnamon. Bring to a boil over high heat, stirring occasionally. Lower the heat to medium-low, cover and cook until the apples are soft, 10 to 15 minutes.
Strain the cooking liquid into a bowl and set the apples aside. 
Place the chocolate chip cookies and graham crackers in a plastic storage bag and crush into fine crumbs using a meat pounder or rolling pin. Transfer to a medium mixing bowl and add the melted butter, sugar. Add 1 tablespoon of the cooking liquid and mix with a fork to combine. The dough should be just moist enough to stick together and roll out. Add additional liquid, a tablespoon at a time, until the dough just holds together.
Divide evenly into 10 balls of dough and roll each one out into a circle, about ⅛" to ¼"  thick. Use a piece of plastic wrap or parchment paper under the dough if it's on the sticky side – it will make it easier to handle.
Place 1 tablespoon of apple filling onto the top of a dough circle, fold over into a half moon shape, and crimp the edges together with a fork. Repeat with the remaining dough and filling.
To make the frosting, combine the creamer and 1 teaspoon of the leftover cooking liquid. Mix well. It should be thick enough to drizzle but not runny – add additional liquid, a teaspoon at a time, if needed. Drizzle a teaspoon of frosting over each fritter and let sit for a few minutes to set up.
---
Notes
Editor's notes:
The apple filling here is delicious on its own as a chunky applesauce. For a special treat, cook down the leftover apple cooking liquid until it's syrupy, then mix with the apples.

Use caution when adding the liquid to the crumbs – you want the dough to hold together, but if it's too moist it will be difficult to handle.