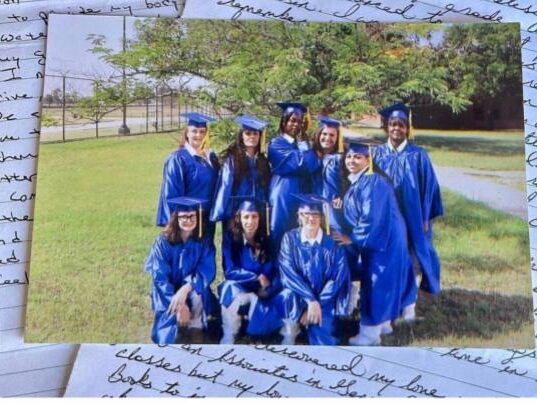 I was supposed to be a lawyer, but my family and I were prey to the crack epidemic. I was on the honor roll and student council. At 13, when the drugs finally broke up my family, I found myself homeless not knowing if I had passed the 8th grade. At 17 I was arrested. At 18 sentenced to my first prison stint in Wisconsin.
I remember feeling scared and relieved. Education while incarcerated has been my saving grace. When I got out I thought "I'll be grown up and can put myself in school and rent my own house." I did exactly what I said: got a job, rented an apartment and enrolled in college. Any time college costs 30k for an associate's degree, something is wrong. But I didn't know that then. In my second year,  an older man knocked me up. Told me he would drop the rent in the drop box after our daughter was born, never to be seen again.
Fearful that we'd be homeless I went back to the things that hurt me and saved me: selling drugs. Of course, it led me right back to prison. This time in the hard state of Texas. Here I've rediscovered my love of learning. I've gotten an associate's degree and taken numerous classes but my love of learning goes beyond academia. This institution only offers low-level books. It is a struggle to attain books in the fields I like.
I believe everything that happens on earth happens within the human being. In agriculture the soil needs nourishment, it needs water, the weeds have to be pulled. So too do human beings. In prison, I've learned that I need self-care. I needed to pull out the weeds that hindered my growth from past hurts and neglect to abandonment and fear. I needed to nourish myself with love, positivity, belief, drive and compassion. I needed to build on my self-worth. A foundation not built upon.
No matter what, the seasons change. In some seasons the darkness comes quicker, lasts longer. Things wither away and die and the world seems cold. In other seasons the sun shines bright and darkness is fleeting. Those things that die will be resurrected and restored. That's how I feel about life and humanity. 📸 Tandy's