Juan Haines
Juan Haines is an incarcerated journalist whose work has appeared in the Los Angeles Times, The Guardian, San Francisco Chronicle, Hastings Race and Poverty Law Journal, and UCLA Law Review. He is the senior editor of the award-winning San Quentin News, and a contributing writer for Solitary Watch. He is a member of the Society of Professional Journalists (SPJ), where he was awarded its Silver Heart Award in 2017 for providing a 'voice to the voiceless.'
In 2020 and 2021, the California Newspaper Publishers Association recognized Juan with awards for his coverage of the COVID-19 pandemic. He holds fellowships from both PEN America's Writers for Justice and Shadowproof's Marvel Cooke programs. Type Investigations, UCLA Law Review, Empowerment Avenue, Next City,  and The Appeal support Juan's reporting.
Eddie Herena
Throughout the final four years of his incarceration, Eddie Herena worked as a photographer for the San Quentin News. His work has been published in Rolling Stone, The Guardian, The Athletic, Mercury News, The Boston Globe, and San Francisco Chronicle. Herena is a TEDx speaker, who also appeared in the award-winning documentary film, The Prison Within. He was recently celebrated by the San Francisco Foundation as one of the nation's largest community foundations dedicated to social justice.
After 14 years of incarceration, he became a father on April 4, 2020. Herena works as a freelance photographer whose portraits and photo essays have appeared at SF Arts, Prison Journalism Project, SF Camerawork, Variable West, Ear Hustle, Thacher Gallery, and the University of San Francisco.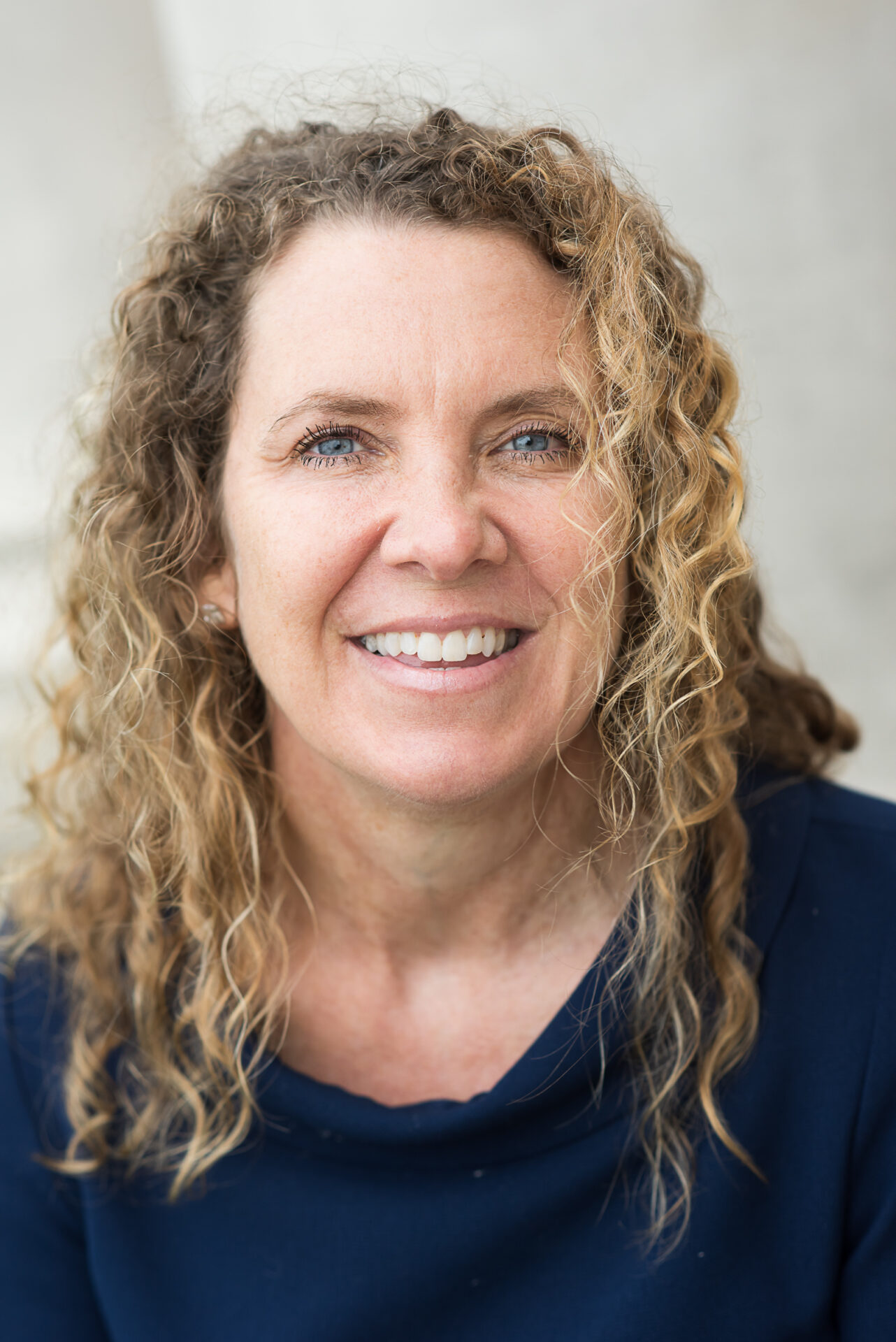 Diane Kahn
Diane Kahn brings more than two decades of leadership and experience as a teacher and a social justice advocate to her work with HoSQ. For the past six years, Kahn has been teaching men inside San Quentin to attain their high school diplomas. She presently co-directs the prison's Academic Peer Education Project (APEP) providing teacher training for incarcerated men to educate and mentor their peers. In 2017 she successfully helped drive the Rehabilitative Achievement Credit approval process in the state of California enabling participants of programs like APEP to earn time off their parole date. Diane holds an MA from the University of San Francisco's School of Education (SOE), where she served as Women in Leadership and Philanthropy board member and SOE Dean's Circle member. Diane currently serves as a volunteer board member for MarinHealth and the Parent Teacher Student Association (PTSA) of Tamalpais Union High School District.
Diane is continuously overwhelmed by the vulnerability and emotional intelligence the men bring to each class and reveal to each other. She feels compelled to share the stories and the lives she meets on the inside with the outside world.
Michael Moore, Communications Director
Michael Moore, 61, has been incarcerated for 22 years serving a 35 to life for bank robbery. The Elderly Parole Law allows him to go before the parole board by December 2022. He has earned an Associates of Arts degree at Mount Tamalpais College in San Quentin, with future plans to attend the University of California at Berkeley upon his release.
Michael is writing a book about his journey from poverty to prison and his remarkable path to finding freedom in a cage. He is committed to social justice and is grateful to be a part of the Humans of San Quentin Team. Read more about Michael in our Longer Stories from the Cell.
Alex Ross, Poetry Director
Alex Ross, 55, has been down 27 years. He is currently a student at Mount Tamalpais College and a teacher's aide for the GED classes. He came to education later in life and sees it as a benefit since school was very difficult in his teens. He was the slower one among his peers.
He is proud to be a part of the Humans of San Quentin team. It makes him feel as though his life actually has purpose. He enjoys writing poems as it allows him to go to unknown places. He would like to say hi and thank you for giving us an opportunity to be heard.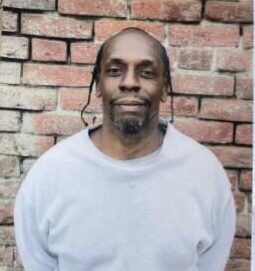 Earnest " Ben Shuah" Woods II, Videographer
Ernest C. Woods II, Videographer Earnest is 57 and he has been incarcerated for over 36 years. He works as a videographer in the San Quentin media center and is a proud student of Mt. Tamalpais College. He thanks God for his opportunity to be a part of Humans of San Quentin. He has been able to work with award winning incarcerated journalists Steve Brooks and Juan Haines. Men who are trying to change the narrative and reshape America. Mrs. Kahn has used angelic qualities to unlock the qualities of redemption in the investment of humanity.
Humans of San Quentin has brought light in the darkest time of a pandemic. It's story of love is what the world needs right now. Thank you for sharing my voice, sincerely EC Woods II.
Bruce "Brew" Fowler, Art Director
Brew was born in Southern California, incarcerated in 1998. A carpenter by trade thinks of himself as a craftsman more than an artist but does enjoy painting. He has a deep love of the ocean and all things nautical. Since his incarceration, he has taught himself to paint and now has a large body of work. After being transferred to San Quentin in 2011 and joining the Arts in Corrections program as a teacher's assistant he helped to rebuild the art studio and became one of the lead artists on the Mural Crew. He now dedicates most of his free time to giving back to the community through donations, mentoring and facilitating self-help groups. Brew feels blessed to have met so many kinds and generous staff members that give him the opportunity to be of service.
Likes:
Handball, Dominoes, cooking, meeting people, getting feedback on his art projects. California at Berkeley upon his release.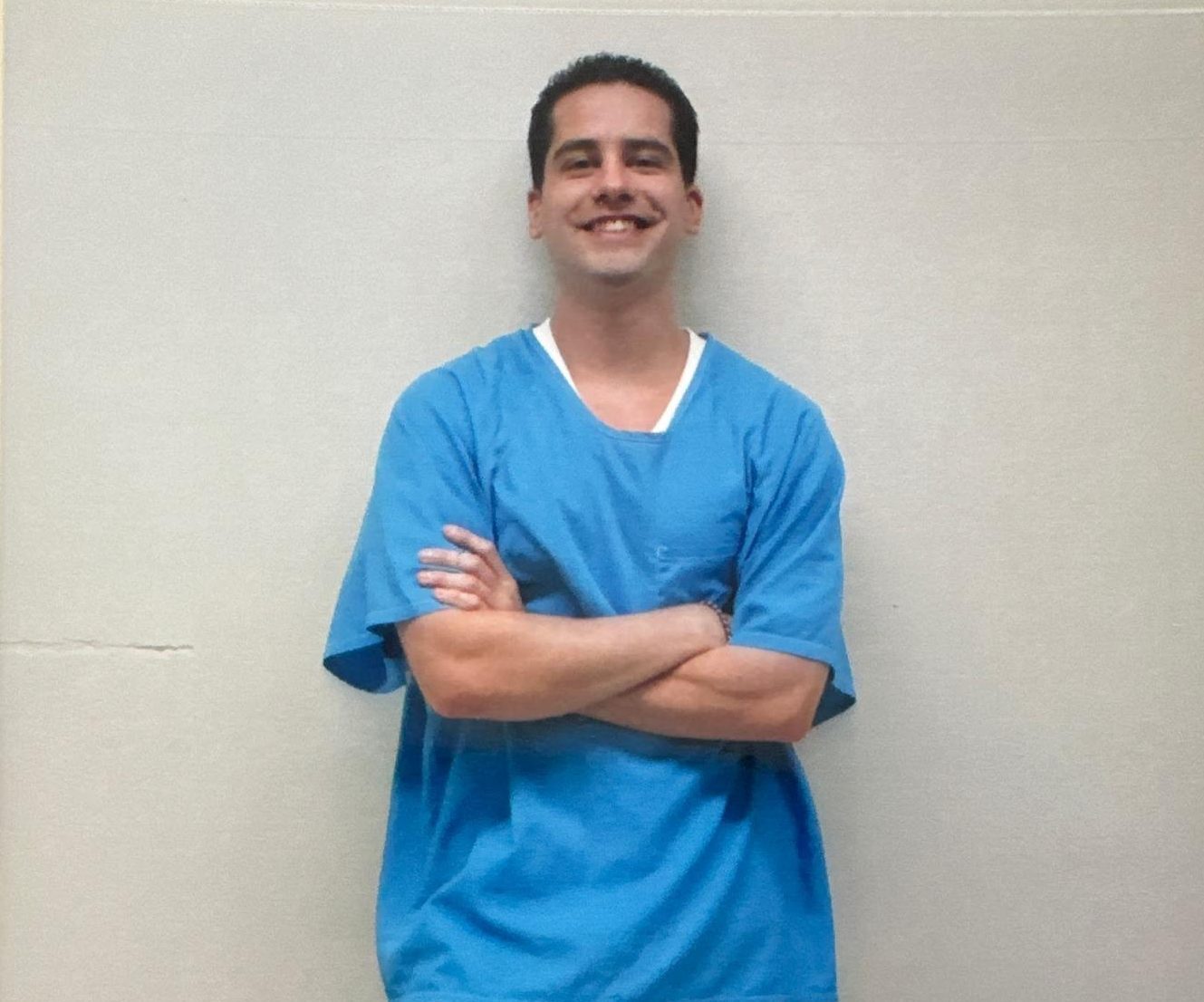 Randy C. Thompson, Media Director
Randy C. Thompson is a staff writer and layout designer for San Quentin News, though his true profession is being a good husband to his wife, Ashlėėgh.
As a result of beginning his incarceration at the age of 16, he feels his growth as a human being was stunted. Now he focuses on developing the personal character to be his true self: a good man.
With Humans of SQ, he hopes to help spread awareness of the humanity within these walls. He knows from personal experience how valuable it can be to have someone listen, care, and see the truth.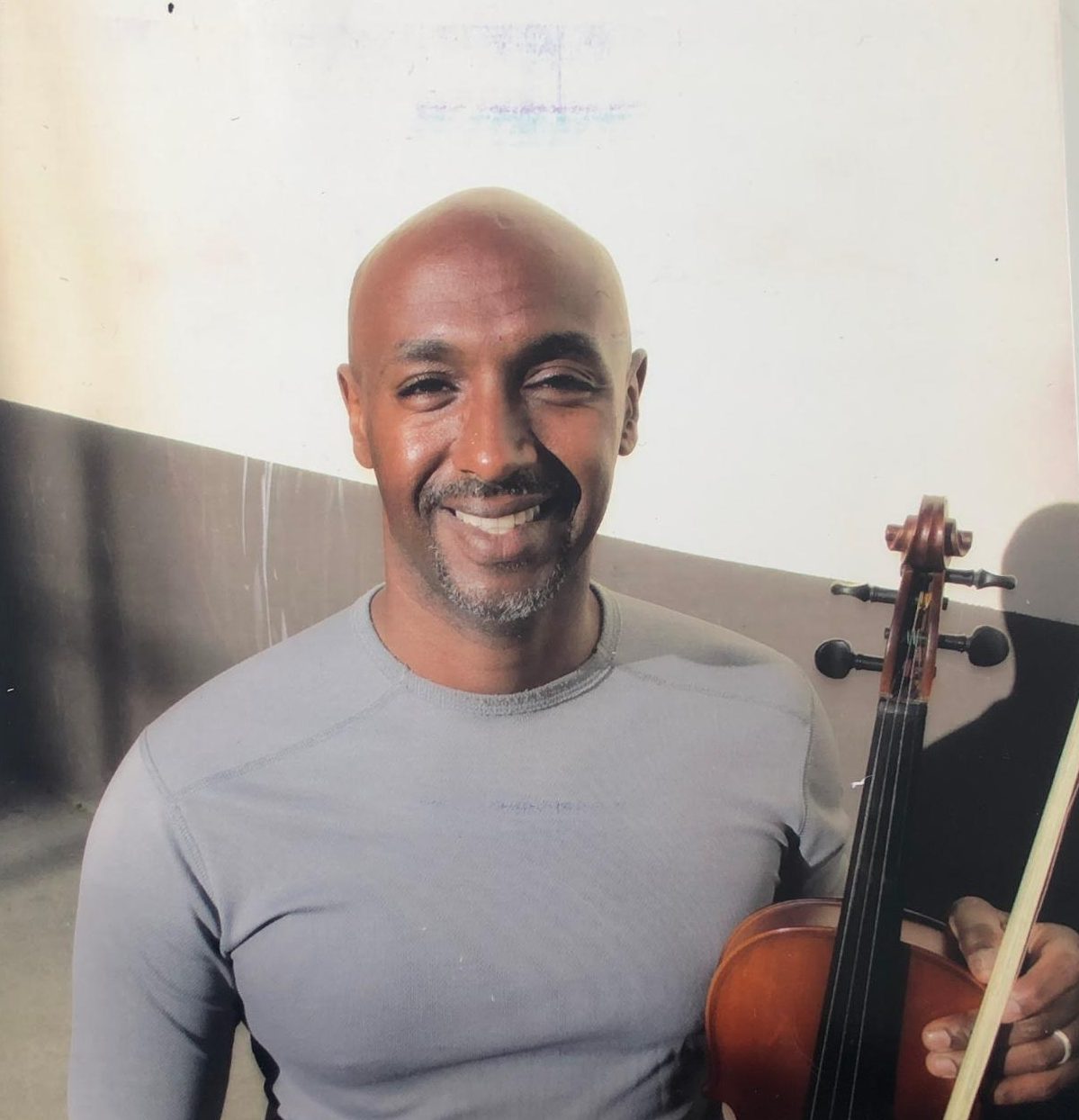 Henok Rufael, Administrative Assistant
Henok Rufael has been incarcerated for 15 years. He works as an alcohol and drug counselor in the Integrated Substance Use Disorder Treatment Program. Henok is someone who understands the fundamental need to be fully seen and heard. He is grateful for the opportunity to be a part of an organization whose sole focus is to give voices to those who have been forgotten and marginalized. Mr. Rufael is committed to the healing of both communities, inside and outside of prison.
He is anticipating his return to the Bay Area in 2025, where he will share his passion for music by playing his violin, "Nebsay."
White Eagle Coates, Community Outreach Coordinator
Greg 'White Eagle' was born April 18th in 1957 at Edwards Airforce Base in the high desert of the Mojave Southern Sierras. He always knew his family had Indian bloodlines, but he had never sat in ceremony or danced at a powwow until coming to San Quentin State Prison. When he first arrived on October 20, 1975, he was an angry, hurting 18-year-old high school student. White Eagle has not wasted his 45 years inside. He founded the Red Road Way of Life in 1982, the first Sweat Lodge inside a United States prison, a ceremony that opened his heart and mind. In order to stay grounded in a 170-year-old institution, built on land stolen from O'holone and Coastal Miwok tribes, he plays his handmade cedar flute, does beadwork, reads, paints, and is a certified drug and alcohol counselor. He has chosen to become someone who experiences the thoughts and feelings of other human beings, some of which are on their last chance to turn their lives around or make peace with their higher power. He asks himself if what he is doing is self-serving. Will it hurt others? Will it help others heal? White Eagle lives in prayer and in service to help others and for the opportunity of freedom and parole.
White Eagle is a student at Mount Tamalpais College. He is a member of the Creating Awareness Together program (Kid C.A.T.) He is an Alcohol and Drug Counselor for the Anti-Recidivism Coalition program (RAC), a Brother's Keeper member, an Alcoholics Anonymous chairman, and a community outreach coordinator for Humans of San Quentin.
George "Mesro" Coles, Literary Consultant
George "Mesro", the Human Sun, is an emcee and a graffiti artist who writes all manner of strange tales, some of them in iambic pentameter. When he is not tutoring students or working on extended projects, you can find him gaming with his friends. His first book, Triumph, has been published by Capital Gaines LLC. Mesro has also had the honor of co-imaging three classes with the indefatigable Dr. Selby Winn Schwartz at Stanford University.
Mesro also has the incredible privilege to write for The Beat Within and the Humans of San Quentin. Mesro is rumored to have said, "The best damn thing about me is my impeccable taste in friends!"
Edwin Chavez, Spanish Director
Edwin chairs the Spanish Journalism Guild for San Quentin News, is on their video production team, and is a member of the editorial board. Edwin's accomplishments inside are many: he is a facilitator for No More Tears, an alternative to violence program. On the team that provides correspondence classes for AIDA (Awareness into Domestic Abuse). He is on the leadership team of Adverse Childhood Experiences, which creates personal narratives in order for policymakers to have a reality-based source to help guide allocations.
Edwin thinks as a bi-lingual facilitator, "My purpose is to bring healing and compassion to all those who have not yet explored their childhood traumas." Chavez has been incarcerated for 28 years.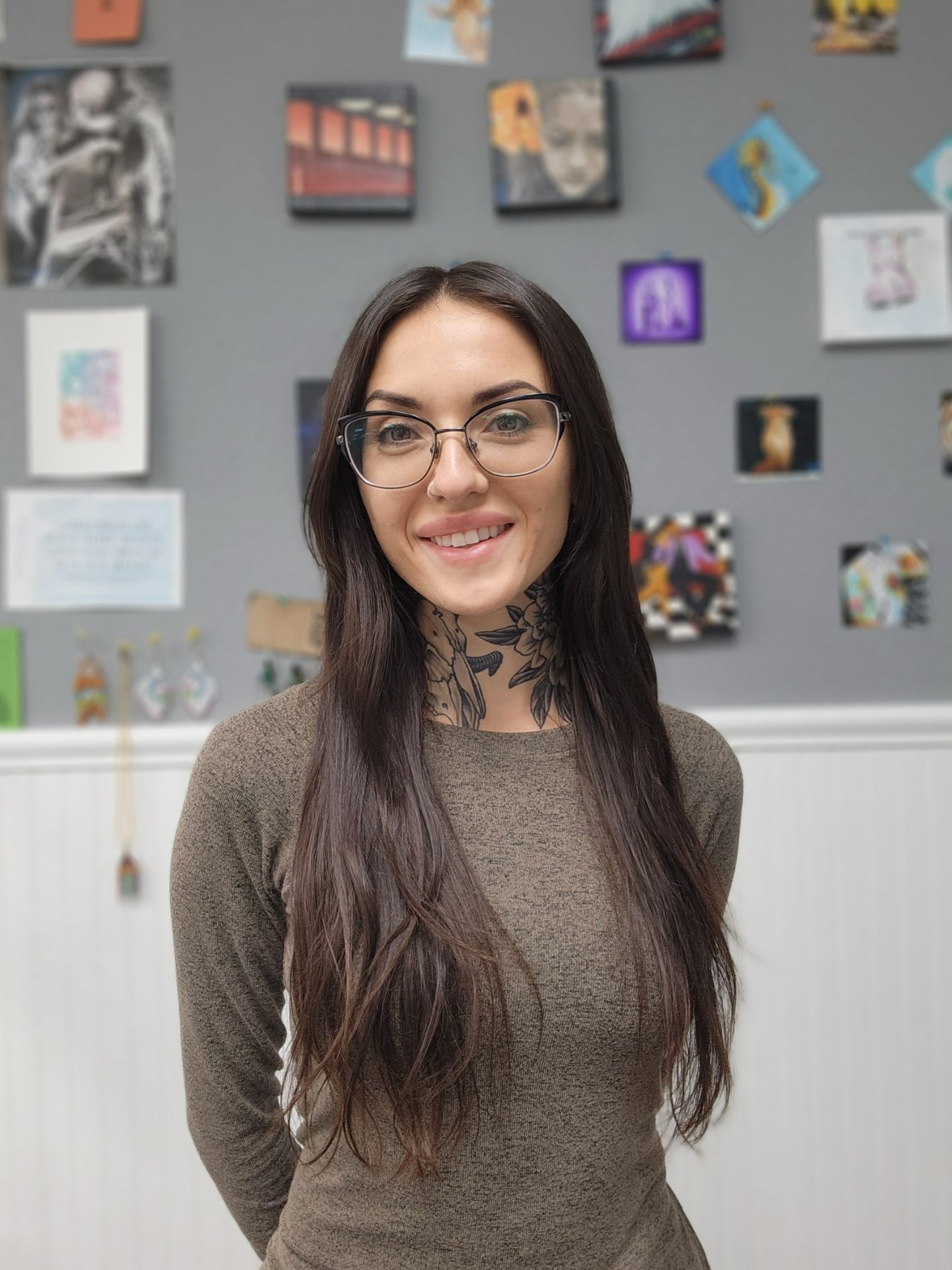 Elaina Ferguson, Office Administrator
Elaina has spent the last two years working as civilian staff in both county and state correctional facilities in California. One of those years was spent inside San Quentin State Prison where she found herself overwhelmed by the positive impact the incarcerated population had on her. Most importantly, she was shocked to discover the incredible amount of positivity and hope that was so often shown in such a negative environment.
Elaina is currently enrolled in a Bachelor's program where she is studying Correctional Program Support Services with an emphasis on Criminal Sociology. Her goal is to help find effective ways in reducing the rates of recidivism nationally. She has seen firsthand the impact incarceration has had on individuals and their families. Elaina looks forward to continuously learning more about how we can change the negative trajectory many have come to know.
As a writer herself, Elaina believes in the importance of writing as a form of self expression. Writing allows people to discover a variety of emotions, passion, and memories that some may have never known existed within them. Going back inside with Humans of San Quentin, she is able to work with talented writers and artists whose optimism and hope are contagious. 
Jacob Kahn, Financial Manager
Jacob graduated from Chapman University, receiving a degree in Business Administration with an emphasis on Finance and a minor in English. Jacob has previously worked as a financial consultant at a wealth management firm. At an early age, he recognized the power of storytelling as a means of healing and creating social change. Jacob wanted to find a way to help advocate for the unheard voices of those behind bars. Through the implementation of financial systems, Jacob is dedicated to providing a platform for these individuals to share their experiences, challenges, and hopes with the world.
His ultimate goal is to bridge the gap between the incarcerated and society, fostering empathy, and understanding, and ultimately working towards a more just and compassionate world for all.
Michael Adams, Public Relations & Communications Director
Michael's public relations, communications, and marketing career in technology spans more than three decades. In that time, he has worked with over 100 companies across the tech landscape spectrum, spending half of his career as a consultant and the other half as an individual contirbutor and executive. Michael has always had empathy for people who are struggling to get through this life. Recent life events opened his eyes to the challenges of abuse and mental health.
When Michael left his most recent executive position, his career and life aligned to help Humans of San Quentin achieve its mission–creating connections that increase human compassion and understanding by bringing the real-life stories of incarcerated people to the outside world.
Raiveon "RayRay" Wooden, Outreach Volunteer
RayRay is 26 years old and was incarcerated for seven years serving an 11 year sentence for attempted murder. Due to good behavior and achieving his high school diploma, he received time off his sentence. While in San Quentin, he worked as a teacher's aide, participated in the Marin Shakespeare group, was an admininstrative assistant for HoSQ, a tour guide for Lt. Sam Robinson–our public information officer–and a Mount Tamalpais student. He contribues to HoSQ with his impeccable memory, his writing skills and creativity.
These tools have allowed him to be an invaluable part of the team. What interested hin in HoSQ was its name: "Humans." He believes that word alone represents everything that HoSQ stands for. Their actions speak louder than their words. He states, "When I was going through my darkest times, HoSQ was there for me. They made me feel like a human again. Their work and what they embody shows me that people on the other side of these walls see me as a Human."
Laurel Wilson, First-Person Narrative Instructor
Growing up in the Air Force, Laurel moved around the country, from Newfoundland, Canada, to Indiana and Alabama, settling into Southern California for high school and college.  Moving up to Marin in the mid-70's, Laurel's career was dedicated to children and families, as a licensed child and family counselor serving at-risk youth, a teacher and school director, and school board trustee, as well as raising her own two boys. She joined HoSQ with retirement just ahead, to further expand her commitment to being present and available for those who too often go unseen.  "I know deep in my heart that what you do for others you do for yourself, and I have certainly received more than I have given over and over again, including inside the walls of San Quentin." 
In her free time, Laurel loves being active in the wondrous outdoors, as well as art, world travel and reading, and spending time with her family.
Tiina Vuorenmaa, Web Designer and Developer
Tiina is a web designer and developer who has been working in the field since 2004. She has a Bachelor of Arts in Mathematics from Wellesley College and a Bachelor of Science in Web Design from the Art Institute of California, Los Angeles. Tiina has worked as a senior UX/UI Designer and Developer at CivicConnect from 2007-2021 and as a senior visual designer for Insight Terra from 2021-2022. She is familiar with HTML, CSS, and ARIA languages and Windows and Mac OS programs. 
Tiina is passionate about improving user experiences both online and offline, and she believes that design is a mix of math, science, and art. She uses her knowledge of psychology to create pleasant user experiences and keeps up with the latest web trends to incorporate UI design patterns into her work. Tiina's skills and experience make her an asset to any team looking to improve their web design and user experience.
Marcus Blevins, Editor
Marcus began his writing career while taking English courses at Patten College at San Quentin State Prison in January of 2018. His first published writing was featured in The Beat Within, a workshop for the intersection of the arts. His first article was published in the San Francisco Bay View Newspaper, entitled, Dancing Tears And The Ancestral Plane.
He recently received a scholarship from the Prison Journalism Project, resulting in the production of an op-ed piece that was published in the San Francisco Chronicle. Marcus believes these accomplishments are a testament to the value of rehabilitation. "Through self-help and the help of others, the worst moment in your life can be a stepping stone to success if you just hold your head up long enough to keep your mind focused on the future."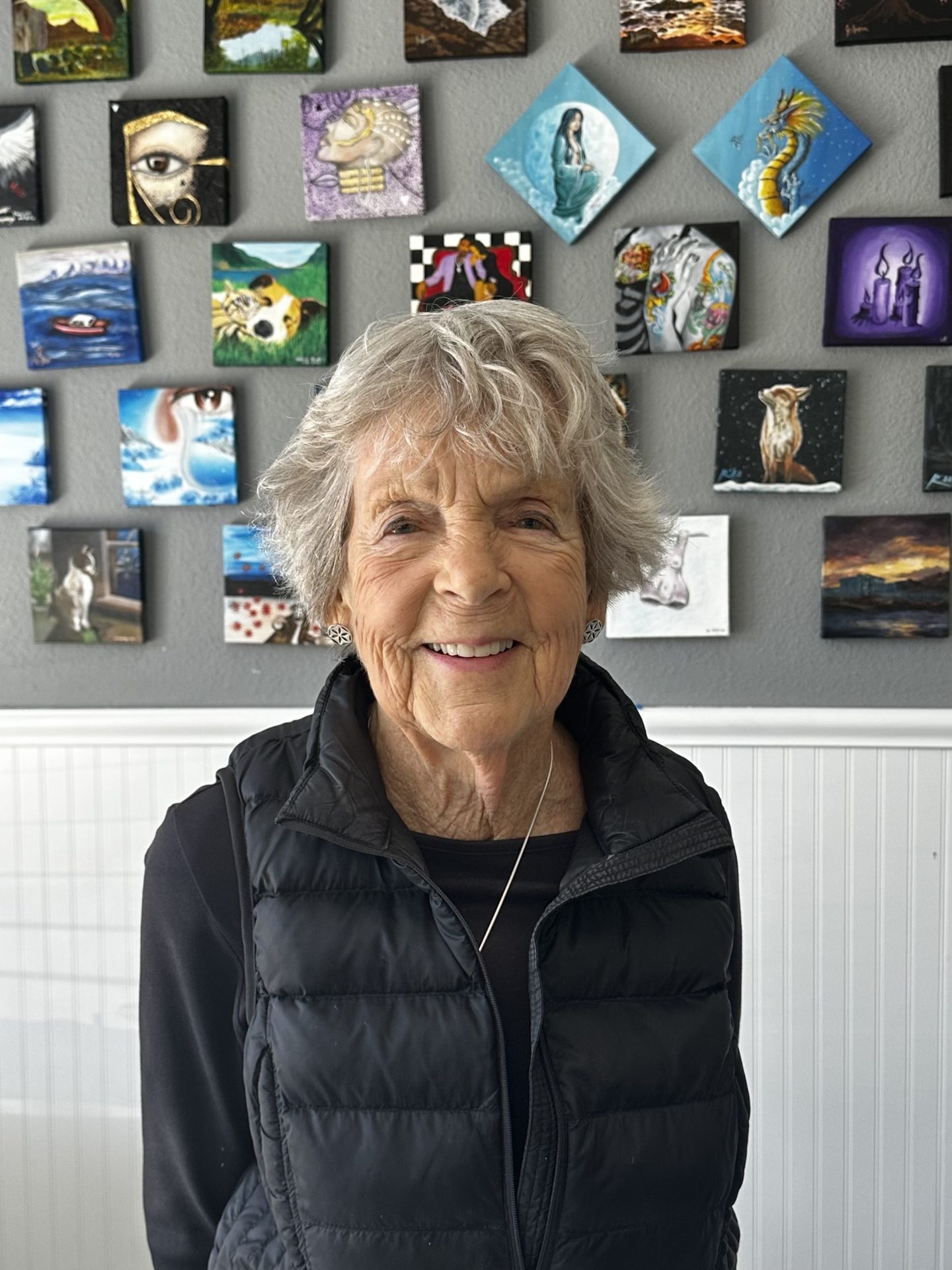 Kathleen Jackson, Volunteer
I first became interested in criminal justice while teaching at Oasis, an alternative high school in Oakland's Fruitvale District. With the support and encouragement of George Galvis, Executive Director of Communities United for Restorative Youth Justice, a group of my students and I formed Youth Against Youth Incarceration, aka Yayi. We heard speakers from United Playaz, All of Us or None, and a number of other agencies, learning about restorative justice, foster care, the courts, and juvenile halls. We lobbied in Sacramento, meeting with State Assembly members and speaking to crowds about juvenile justice and injustice. We attended and spoke at conferences and met with sheriffs, district attorneys and judges regarding youth reformative programs.
This exposure eventually took me to San Quentin and a visit to one of the college classes where men in blue were discussing an essay they had read. Observing polite, intelligent, and engaged human beings, I was hooked! I immediately began volunteering at the Q. Since that day some 12 years ago, I have sponsored and facilitated groups for VOEG, CGA, TRUST, CRI, Christian Creative Writing, and Houses of Healing; I have prepared both an offender and a survivor for their Victim Offender Dialogues and participated in each dialogue. I believe in transformation and highly respect the incarcerated men and women who voluntarily participate in and facilitate self-help programs. It is an honor to work beside them.
Sheri Codiana, Special Projects Coordinator
Sheri is an engineer by education and training and spent most of her Silicon Valley career as a technical program manager for Motorola, Adobe, Netflix and a handful of startups. During a break between jobs in 2013, she graduated from the professional culinary program at the San Francisco Cooking School. This led to a second career as a freelance recipe tester, cookbook project manager and editor.
Sheri has been interested in criminal justice reform for many years and is now working to improve the lives of incarcerated people. She believes that food connects and humanizes people, and that it is an often ignored but important aspect of life in prison. Part of her charter with Humans of San Quentin is gathering stories about food inside and finding ways to connect people through the creation and sharing of meals.
Mariam Elewa, Transcriber
Mariam recently graduated from Cairo University in Egypt with a bachelor's degree in Sociology. She came across Humans of San Quentin through a series of coincidences after meeting Paige, the transcriber, at a book club in Cairo in early 2023. Since then, Mariam has been diligently transcribing letters from the inside and is deeply moved by each person's story. She has the privilege of getting to know everyone who writes to Humans of San Quentin and plays a crucial role in deciding how the letters should be presented.
Mariam finds great joy in being a part of Humans of San Quentin and feels grateful for the opportunity to connect with people and their stories through the words she reads, despite being thousands of miles away.
Joseph Krauter, Editor
Joe is a 38-year-old Autistic writer, who paroled in December of 2019 and is happy to have rejoined society. Joe comes to Humans of San Quentin as an editor and outreach coordinator, helping us network as we mature in our mission of showing the humanity of the lives behind the walls of prisons around the country. This is Joe's first job as an editor and is grateful that his boss Diane, thinks his work is worthy to represent our brothers and sisters incarcerated across the nation. During his incarceration, he was fortunate to have many of his pieces published. Joe advocates for Autistics in prison who receive no accommodations or treatments, pulling from his own experience of being diagnosed at the age of 32 while incarcerated. Joe enjoys helping his fellow autistics prepare for their Board of Parole Hearings and reentry into society. In his spare time,
Joe attends San Francisco State University and is pursuing a degree in Creative Writing with a minor in Linguistics. One of his goals is to publish a novel, several years in the making, in order to give back to his family who he feels indebted for their care and loyalty. Joe loves to write fiction. He is a horror writer by trade and loves scary stories. When he isn't writing, you can find him drawing and water coloring things that fascinate him in the world.
Anne Federoff, Volunteer Editor
Anne had a thirty year career as a Registered Nurse specializing in the neurosciences. After her retirement, she revisited two areas she had always been interested in pursuing – social justice and writing. While attending U.C. Santa Cruz back in the early 80's, she took classes in Prison Reform taught by a renowned professor in the field. Anne believed she could make a difference and began volunteering in San Quentin State Prison both as a tutor for Free To Succeed and as an advisor within The California Reentry Program. Both programs have given her first hand insight into the lives of the incarcerated. She has had the privilege to work with incarcerated men who have put great effort into changing their lives. Anne believes that through the many programs offered at San Quentin plus the men's determination they can change and grow and ready themselves to reenter the outside world as proactive members of the community. Anne feels honored to have met, helped and gotten to know these men and has learned as much from her clients as they have from her. She believes everyone has the capacity to make their lives better, the ability to educate others and to be a mentor.
Anne has wanted to be a writer for as long as she can remember. She has written many stories and has had one published (so far), and is finishing up her first book. She is an animal lover, rock and roll aficionado, novice tennis player, traveler, and enjoys all types of puzzles and games.
Eddie Herena, Board Chair
Throughout the final four years of his incarceration, Eddie Herena worked as a photographer for the San Quentin News. His work has been published in Rolling Stone, The Guardian, The Athletic, Mercury News, The Boston Globe, and San Francisco Chronicle. Herena is a TEDx speaker, who also appeared in the award-winning documentary film, The Prison Within. He was recently celebrated by the San Francisco Foundation as one of the nation's largest community foundations dedicated to social justice.
After 14 years of incarceration, he became a father on April 4, 2020. Herena works as a freelance photographer whose portraits and photo essays have appeared at SF Arts, Prison Journalism Project, SF Camerawork, Variable West, Ear Hustle, Thacher Gallery, and the University of San Francisco.
Desiree Shaw
Bio and photo coming soon!
Susan Hirsh
Susan is a career educator who believes education is transformational. She taught English to middle school students before joining the faculty of Curriculum Studies and Secondary Education at Sonoma State University. She has written and published curriculum to support reading and writing instruction, developed and facilitated professional development workshops for teachers of English and English learners. She has been teaching inside English for Mt. Tamalpais College located inside San Quentin since 2016.
Susan believes words can change your life. A precision of words, a silvering tone, a tidal flow, is the door, as the poet Mary Oliver says in an essay on literature, "past myself… the means to notice, to contemplate, to praise, and, thus, to come into power." Susan lives on a wooded hill near the Russian River in northern California. most mornings an ocean fog trails the canyon below. She plays banjo and enjoys spending time with her Pyrenees pup, Polly; she watches birds and quarrels with the privilege of beauty.
Andrea Coomber KC (Hon.)
Andrea became Chief Executive at the Howard League for Penal Reform in November 2021. She was Director of Justice from 2013 to October 2021, where she shepherded significant growth in the size and clout of the organization. Between 2002 and 2013 she was Equality Lawyer and then Legal Director at Interights, litigating strategic cases before regional human rights courts. She previously worked at the International Service for Humans Rights in Geneva and at the South Asia Documentation Centre in New Delhi. Andrea is qualified as a barrister and solicitor in Australia. She has a BA/LLB (Hons) from the University of Western Australia and an LLM (Dist.) from the London School of Economics.
She sits on the advisory panels of several human rights organizations and is a trustee of BAILII. Andrea is an Honorary Master of the Bench of Middle Temple and an Affiliate Member of the Centre for Law and Social Justice at the University of Leeds. Since 2019, she has served as a Lay Member of the House of Lords Conduct Committee. In 2022, Andrea was appointed Queen's Counsel (Honoris Causa) for making a major contribution to the development of the law in England and Wales.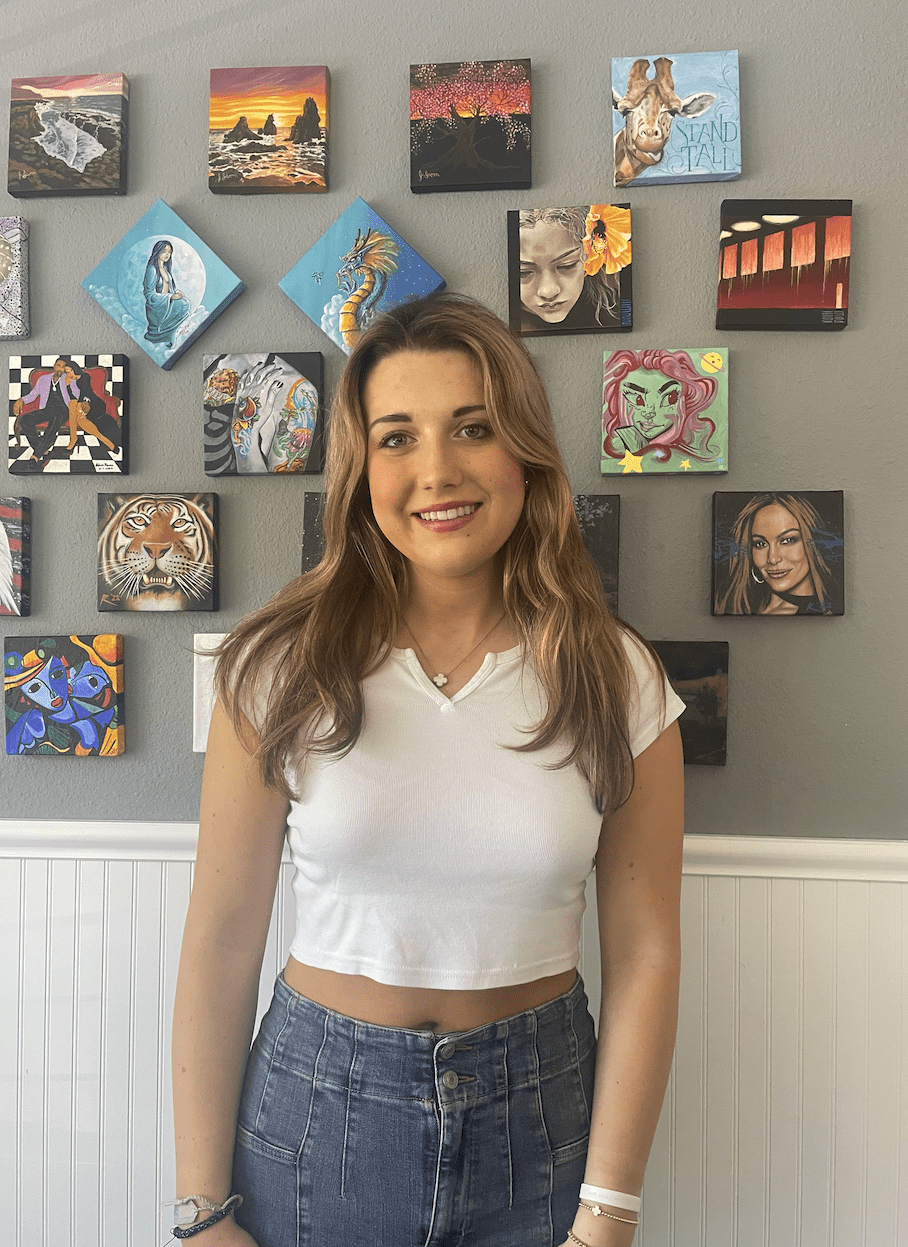 Lauren Olsen, Intern
Lauren is a current junior at Redwood High School. She is currently in the school journalism program and loves to write. She is an avid sailor, sailing on the Redwood Sailing Team. She loves to explore Marin County, through hiking.
Lauren is also passionate about art, she does the art for the Redwood Bark. She is so happy to be interning at Humans of San Quentin and is very passionate about criminal justice.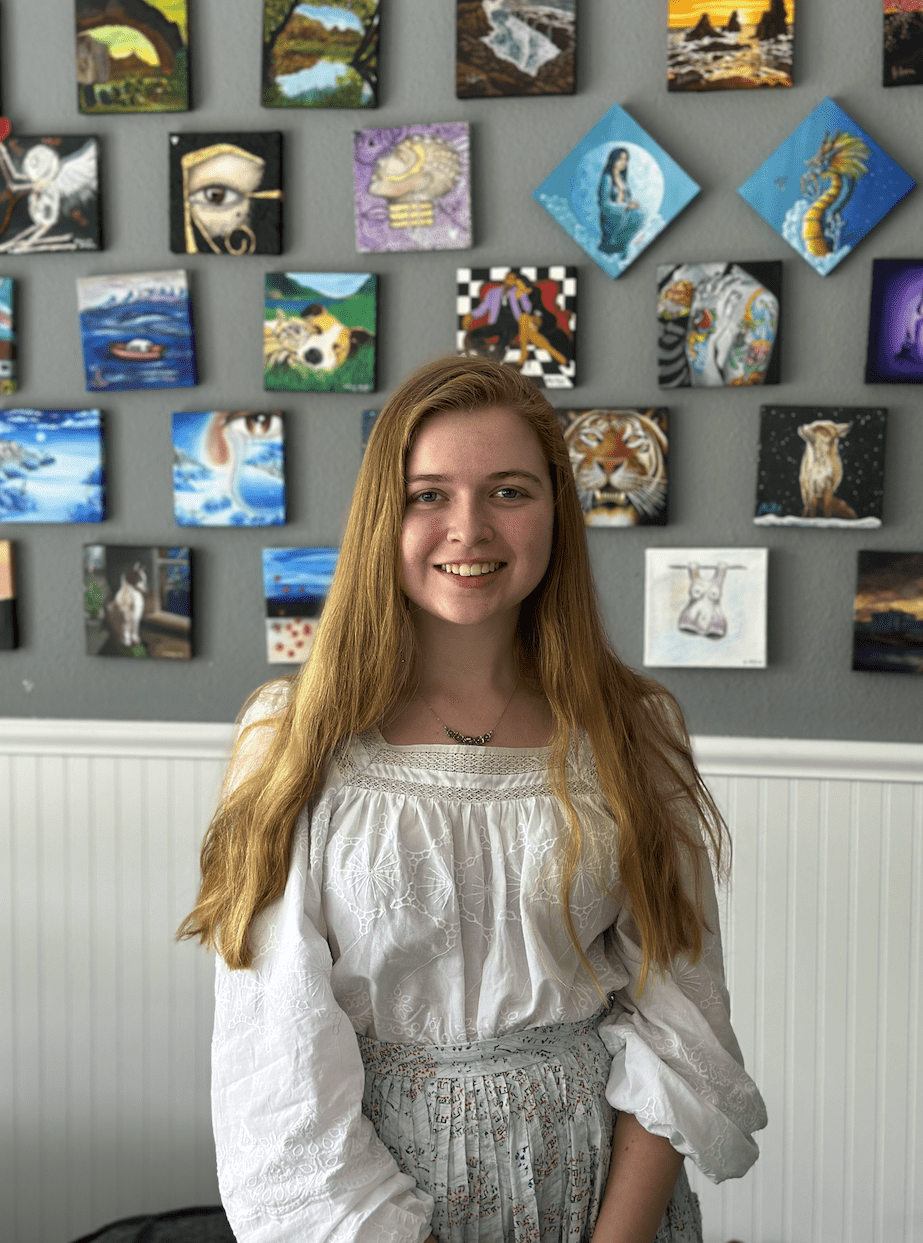 Helena Pflaum, Intern
Helena Pflaum is a rising senior at Marin Academy and has worked at Humans of San Quentin since January 2023. Outside of volunteering, she is a columnist for her school newspaper, The 1600, practicing singing with her voice coach, prepping for her independent study next involving the literary genre of magical realism, crafting culinary treats in her kitchen, working on her current creative writing project, and she loves to daydream. 
Fun Facts: She frequently dreams in the third person and likes to get into other characters' heads. Her middle school obsession was the Sony mixtape she got for her birthday. 
Madison Herrero, Intern
Madison Herrero is a rising senior at Redwood High School. As a junior, through her Student Led Anti Racism Movement (SLARM) class, she was offered the opportunity to tour San Quentin. She heard the stories of four currently incarcerated men. This experience changed her perspective on the current punitive justice system. Madison feels everyone should hear the stories of those silenced behind walls. She has been able to do this with Humans of San Quentin and enjoys every minute of it.
Madison loves to read and hang out with friends. She also volunteers with the Marin Youth Court as an advocate and peer facilitator. She leads the writing and editing team for the Youth Wellness Campaign.
Emerson Swift, Intern
Emerson Swift is a sophomore at Tamalpais High School. She is interested in journalism, history, politics, and poetry. She is involved in her school newspaper, The Tam News and is the editor of the youth magazine FastForward. Emerson enjoys participating in Model UN and registering and pre-registering students to vote as a Student Elections Ambassador. She loves interning at Humans of San Quentin because she understands the importance of giving everyone the platform to share their voice. She is excited to learn about and get more involved in criminal justice.
In her free time, she reads articles, writes articles, plays soccer and field hockey, and hangs out with her cute golden retriever, Scout.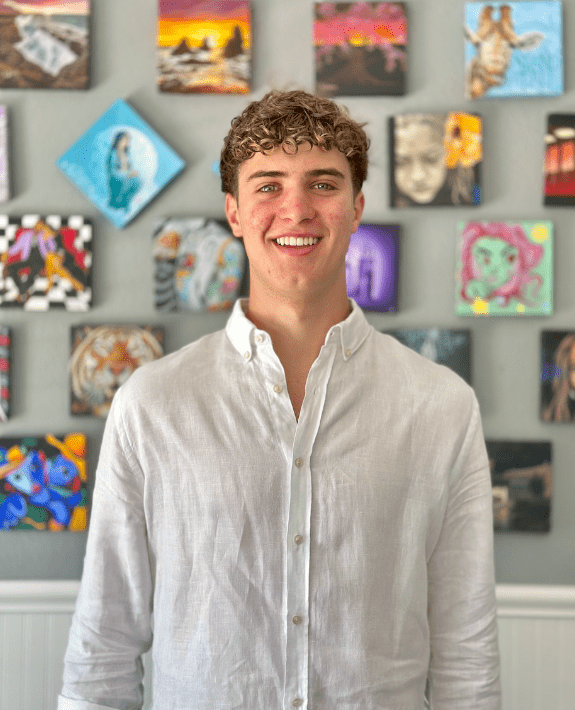 Oliver Broek, Intern
Oliver Broek, a senior at Branson High School. He was hooked the moment he set foot in the Humans Of San Quentin office, and learned of the opportunity to witness and support the lives of those living so close yet totally isolated. Oliver's classroom studies with courses like Soul On Ice: Incarcerated Worlds and Ethics and Justice, further strengthened his interest in understanding marginalized communities. 
Oliver has enjoyed growing the media team at HoSQ and sharing their work with a broader audience through their website and social media channels. He has enjoyed creating marketing campaigns inside prisons to reach additional incarcerated individuals. He has been a liaison with his community for fundraising fundraising events and sharing the message of humanizing people inside. 
Oliver, a passionate Lacrosse player, is a dedicated leader on and off the field. He is actively involved in Branson's Men's Leadership Group, Civil Discourse Club, and Poetry Club. Oliver's outside passions include music of all genres, photography/videography, impromptu sports with friends, and visiting places with aquatic life. He thrives on bringing people together and continuously seeks ways to creatively share the stories of those around him.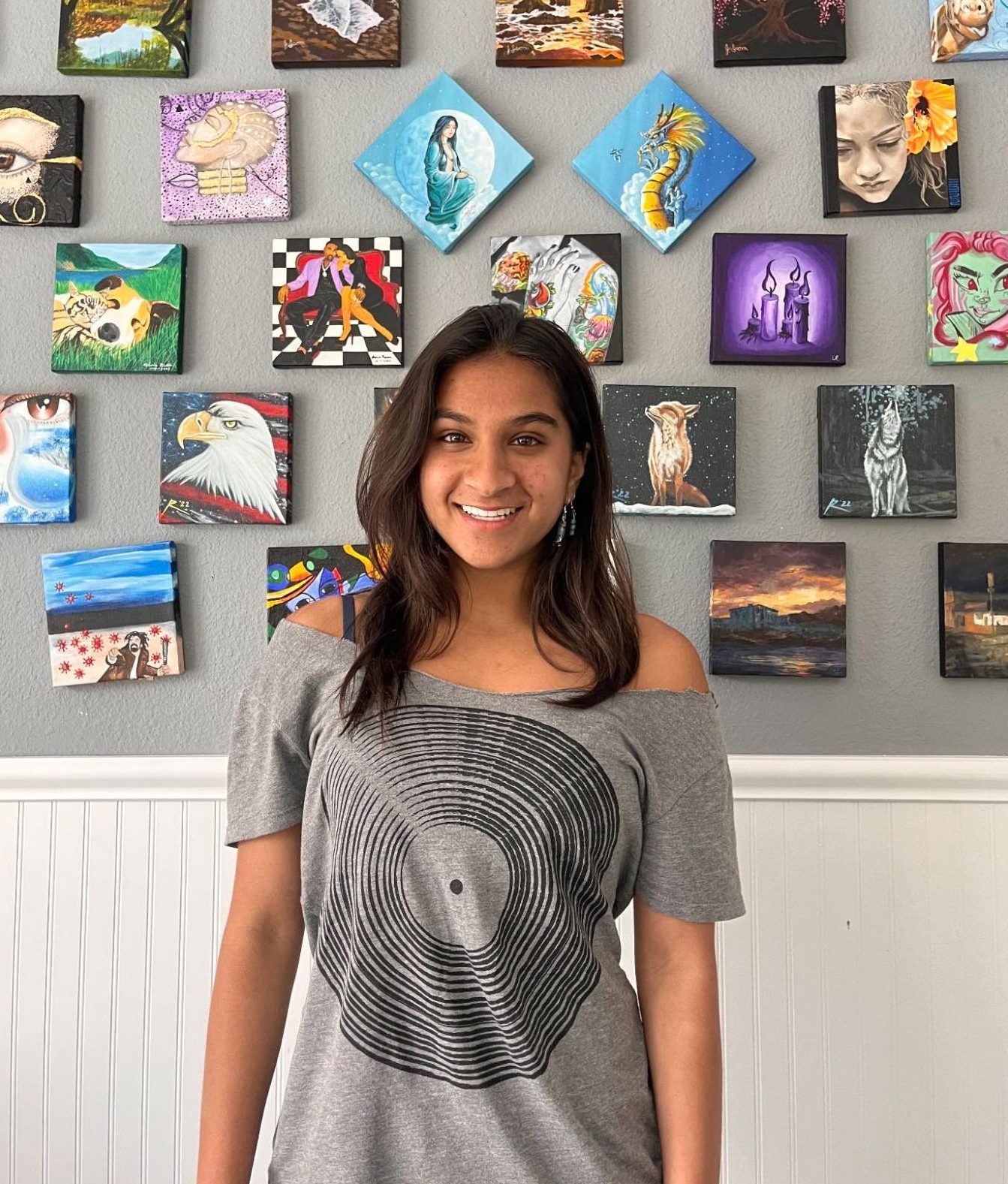 Aanika Sawhney, Intern
Aanika Sawhney is a senior at Redwood High School. She was reminded of the complexities of local institutions through Humans of San Quentin's work and is passionate about the intersection of journalism and local impact. She was struck to learn about the zero percent recidivism rate at San Quentin for those who participated in the media center and is inspired by the unique journeys shared by many previously and currently incarcerated people. Aanika believes everyone has a meaningful voice and should be given the opportunity to share their experiences with others. Her work as a journalist has consisted of print, online, and visual media as a news and opinion editor for her high school newspaper, The Redwood Bark. She is also the executive producer for her TV and Media course. She is interested in social justice initiatives and leads the Environmental Action Club and the Black Indigenous Women of Color group at her school. Additionally, Aanika is a member of the Tamalpais Union High School District Racial Justice Youth Advisory task force. 
Aanika has been a part of her leadership class for three years. As secretary for Redwood's Film Club, she is a connoisseur of creative media. She loves to spend her free time at the beach or enjoying live music.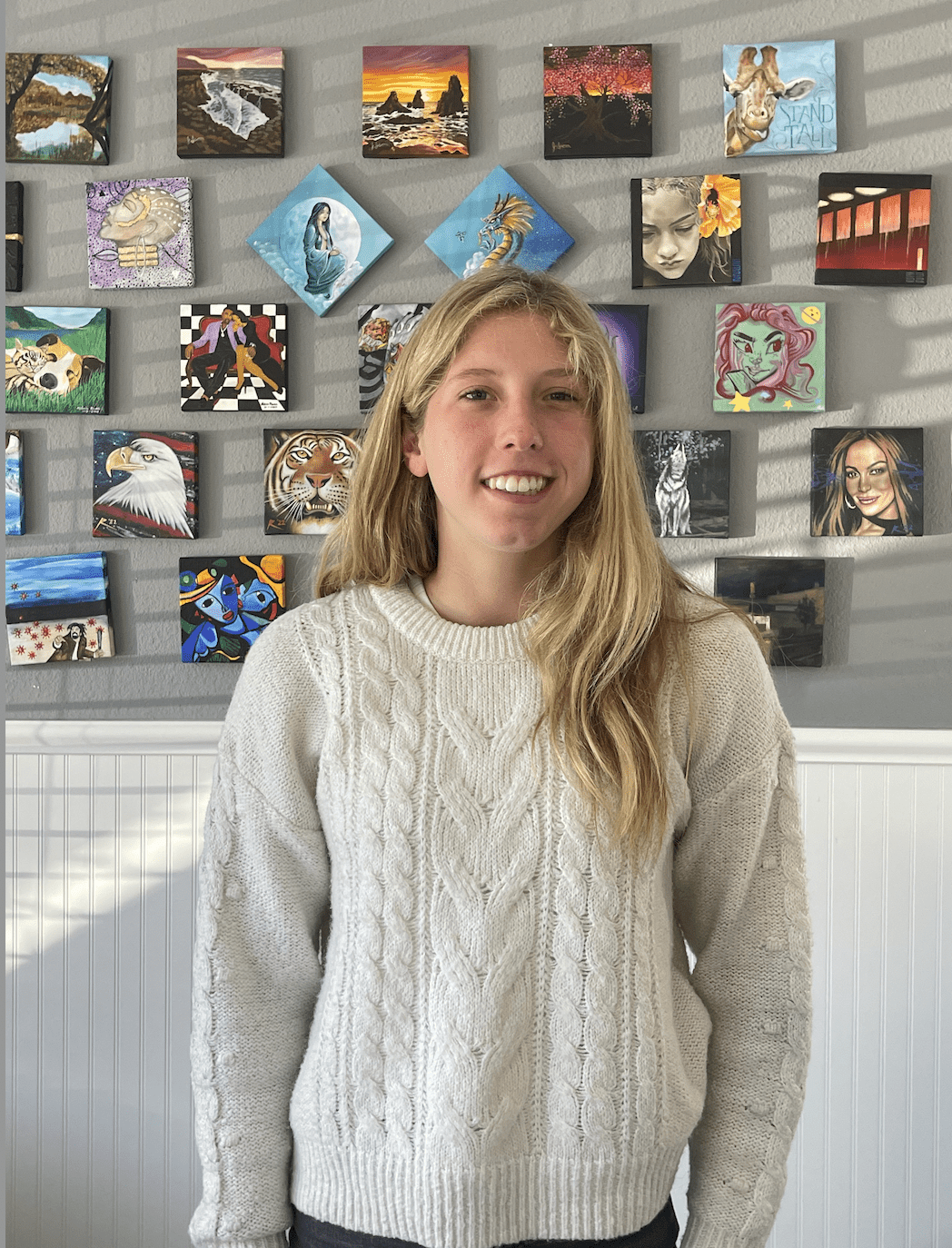 Maren Jones, Intern
Maren Jones is a rising senior at Tamalpais High School. She took a Street Law and Psychology class and became interested in criminology. She has watched many documentaries on incarcerated people, specifically at San Quentin, and wanted to get involved and help their voices be heard. Once hearing of Humans of San Quentin, she knew it was a perfect fit as they valued bringing awareness and humanizing the lives behind bars. 
In her free time, Maren enjoys playing soccer, going to the beach, watching the sunset, reading, doing arts and crafts, and hanging out with friends. She is super excited about this internship and hopes to keep on sharing stories with the outside world.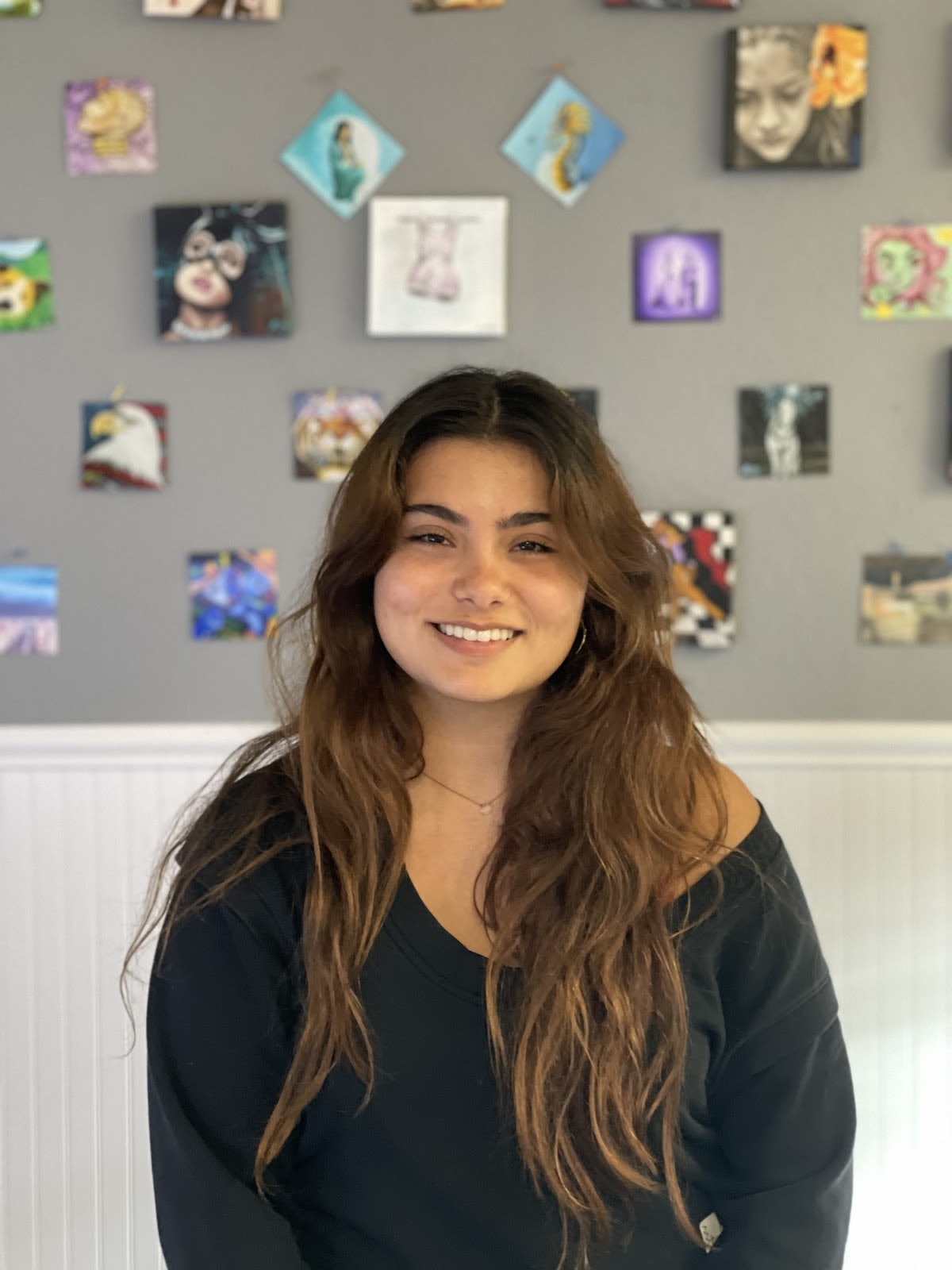 Jennifer Venancio, Intern
Jennifer Venancio, a senior at Tamalpais High School, has been inspired to become more educated on the lives of those incarcerated and support those in our community since her last two years at Humans of San Quentin. She loves reading the stories of those who have reached out to them and is devoted to giving them a voice.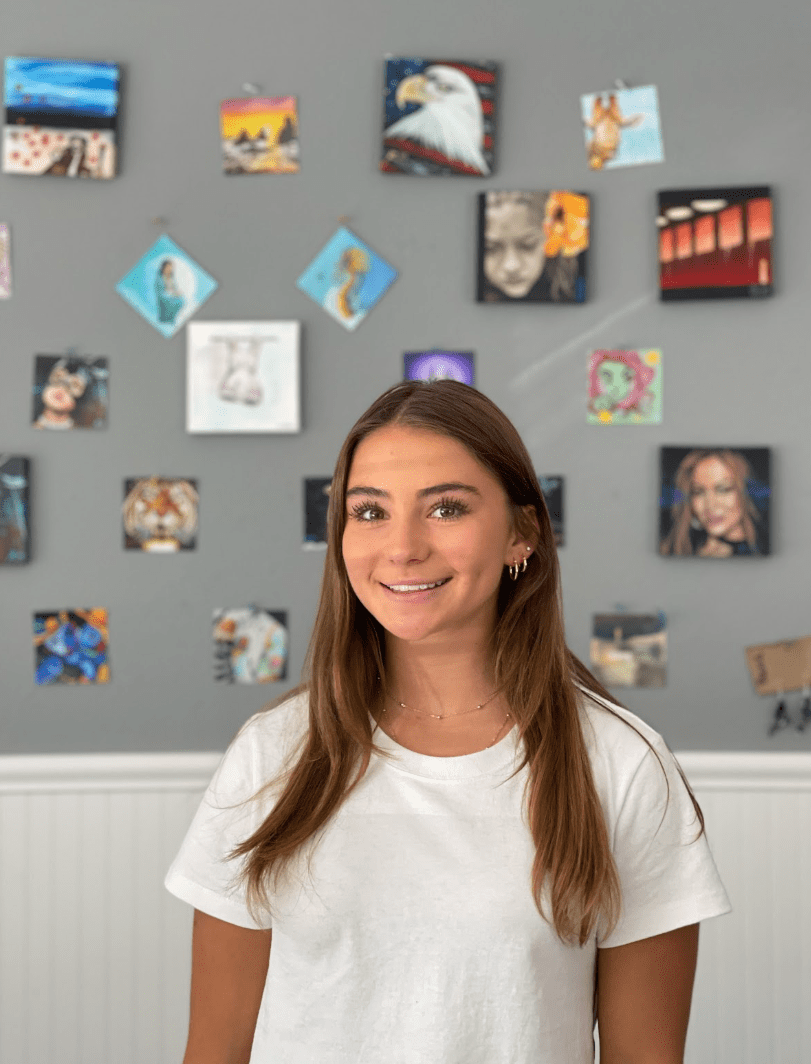 Gigi Walravens, Intern
Gigi is a student at Redwood High School, Class of 2026. She is a volunteer with Marin County's Youth Transforming Justice (YTJ) Peer Solutions Group and is passionate about juvenile justice reform. She is a starting defender on Redwood High School's Varsity Lacrosse team and plays travel lacrosse with Bay Area Elite (BAE). 
In her free time, Gigi loves spending time at the beach and hiking with friends in the beautiful hills of Marin County. She is thrilled to be working with Humans of San Quentin and the wonderful people. 
Renee Kraemling, Intern
Renee Kraemling is a senior at Tamalpais High School. She has interned with us for the last two years, since her sophomore year and she is now a senior. Clearly, she is passionate about the work we do to share the voices of those incarcerated. She has helped us develop our Beyond The Bars program, where we interview people who we have featured inside and are now released back into our communities. She helps share voices on our social media channels and intimately understands how impactful Humans of San Quentin is to those incarcerated.
Fun Facts: Renee is a passionate artist who primarily works with apparel designs. During her free time, you will either find her in an art studio or at her job, working for Peet's coffee.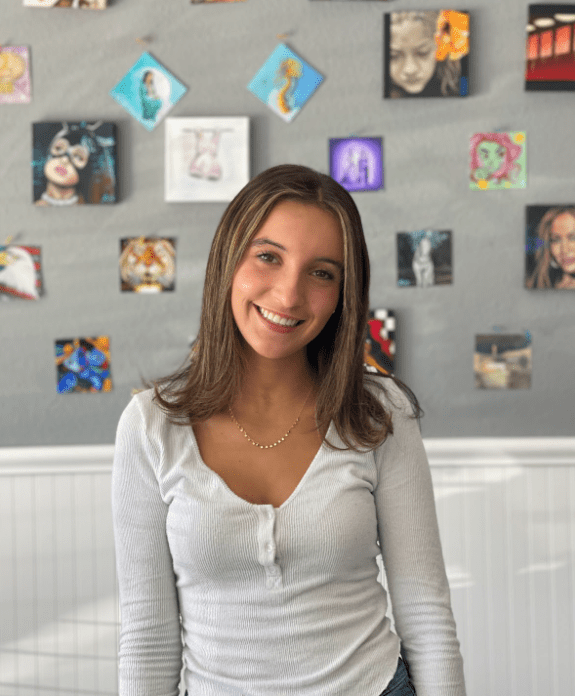 Leila Acevedo, Intern
Leila Acevedo is a rising junior at Redwood High School. Through her Student Led Anti Racism Movement (SLAM) class, she was offered the opportunity to tour San Quentin State Prison. This experience changed her perspective on the justice system and the consequences of it. Leila believes more awareness should be spread about the current system, and she enjoys doing this through Humans of San Quentin. 
Leila enjoys hanging out with her friends, being outdoors and going to the beach. She works at Mighty Pilates at their front desk and volunteers with Peace Ambassador Leadership Program to help spreading awareness on bullying and suicide prevention.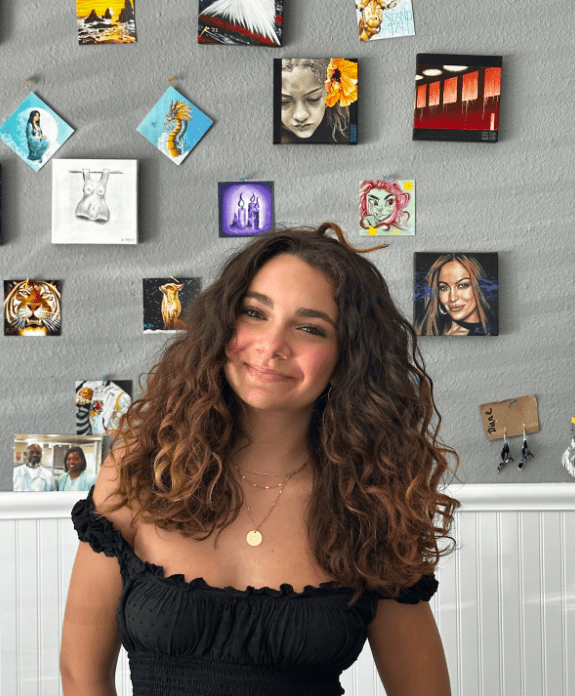 Alana Leifer, Intern
Alana Leifer is a Junior at Redwood High School and an avid advocate for fair treatment of incarcerated people. Through her experiences living in countries with contrasting justice systems, Alana has become inspired to lower recidivism rates and improve the stigma surrounding imprisoned individuals. 
Alana's work as a journalist consists of published printed and online material for her school newspaper, The Redwood Bark. As a fluent Spanish speaker, Alana is The Bark's Spanish section editor. During the 2023-2024 school year, Alana dedicated herself to recreating the section, giving a voice to the non-English speaking students of the school. 
Gigi McAllister, Intern
Gigi is a junior at Marin Academy in San Rafael, California. She is a member of her school newspaper and community action leadership board. Through her work at the newspaper she became interested in the intersection of media and criminal justice. Gigi loves to highlight the voices of people who have been isolated from society and she enjoys working in the supportive and encouraging community at Humans of San Quentin. 
In addition to her work with Humans of San Quentin, Gigi is an active member of her school community. She is a member of Model UN Club and Conference on Democracy Club, an afterschool tutor, a varsity swimmer, and a competitive dancer. Her other passions include piano and surfing with friends. Her primary goal is to uplift the voices of others and highlight the experiences of incarcerated people.
Amanda Koeppel, Intern
Amanda is a high school senior at Marin Academy in San Rafael, California. The summer between her sophomore and junior years she worked on a mentored research project on the death penalty. Amanda learned about the political history that backs the justice system. Her work culminated in an op-ed on how and why the death penalty should be abolished. Amanda's dedication and passion for working with the American political system led her to strongly sympathize with people incarcerated. Working for HoSQ has been an amazing experience for her, as she loves getting to share the perspectives of people who have been denied a voice. HoSQ has also provided Amanda with firsthand perspective of the daily discrimination that inmates experience. She is passionate about helping people incarcerated and supporting them in any way possible.
In her free time, Amanda sings with her chorus and works as an assistant to help elementary school students. She leads her school's satirical newspaper and Queer Affinity, an LGBTQIA+ community. Amanda is a lawyer on her school's mock trial team. She swam prior to the COVID-19 pandemic and now spends as much time as possible skiing. During the recent presidential election, Amanda served as an elections ambassador and member of her school's elections committee, which aimed to motivate students to register and pre-register to vote.