Print
Prison Birthday Cake
Author:

Yield:

one

4

" cake

1

x
---
Description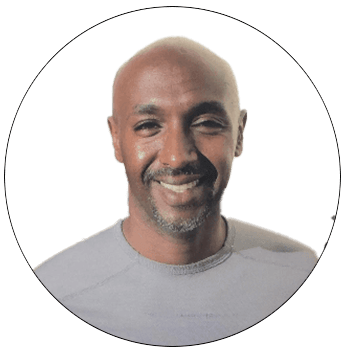 So birthdays have always been hard on me, because of the memories and good times, and constant reminder of my current circumstance. Well how the prison birthday cake came to me was, a friend of mine named Mikey knew about this aspect of birthdays for me, so he made me a cake. I loved the flavor and texture and cherished the gesture. He went so far as to show me how to make it. Which not only increased the significance it added a new meaning. You see this type of recipe is not only for consuming, when times get tough and I can't seem to get the necessities I need like; hygiene, toothpaste or soap. I can make a prison cake and cut it into slices like pie and sell each slice for $0.75 or sell the whole thing for 3-5 dollars. Not only did he appreciate me and honor me on my birthday, he equipped me with a skill to take care of myself, when times get rough. That is the history of the prison birthday cake.
---
35 (about 15 oz.) duplex sandwich cookies
2 tablespoons creamy peanut butter
4–5 tablespoons hot water
1.75 oz. package Whopper candies
1.38 oz. package powdered hot cocoa mix
2 tablespoons creamy peanut butter
4–5 tablespoons hot water
---
Instructions
Remove the filling from the cookies and place in a small bowl. Place the cookies in a plastic zip-top bag. 
Crush the cookies thoroughly by pounding with a heavy pan, rolling pin or meat pounder. The crumbs should be no larger than the size of a pea. Place the cookie crumbs in a medium mixing bowl.
Add the peanut butter and 2 tablespoons of hot water to the cookie crumbs and mix, kneading the dough to incorporate all of the peanut butter and water. If the dough is too dry to stick together, add another tablespoon of hot water. 
Form the dough into a smooth, softball-sized sphere, adding a few whole Whopper candies to the middle if desired. Set the cake sphere onto a plate and press down gently to flatten out the bottom, leaving the top as rounded as possible.
Add the powdered hot cocoa mix and 1 tablespoon of hot water to the bowl with the cookie filling and whisk until smooth. If the frosting is too thick, carefully add additional hot water a small amount at a time, up to another tablespoon.
Drizzle the frosting over the top of the cake. Crush a few more Whoppers and sprinkle on top.
---
Notes
You won't need all of the Whopper candies for this recipe – some for the cake, some for the cook.