Print
Cookie Wheels
Author:

Yield:

6

cookies

1

x
---
Description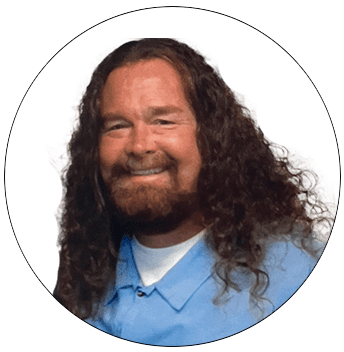 I am incarcerated in San Quentin State Prison somewhere I never imagined life would lead me. In a place known for death and destruction, I found life and meaning. Along the way I have found my voice and discovered my academic abilities that are now leading me towards a whole new future. 
I found passion in Psychology & self-help. I have achieved my first college degree, the first of many to come, I have successfully completed numerous programs, and I am beginning to give back in so many ways. The help and support I am able to provide others is very rewarding. I was able to take all my past failures and defeats, my resentments and insecurities and challenge myself to be a better version of myself everyday. After dropping out of college at the age of 20 years old to pursue not so positive ambitions which I regretted most of my life, I came to prison which gave me a chance to take inventory and change things about my life I have always been less than proud of. Not finishing college was one of my biggest regrets. I started writing for publications and exploring talents I let drop by the wayside. I started playing piano, guitar, and painting again. 
I continue to improve on the things I love to do that pull my heartstrings. I love to cook, create, learn, love, make others happy, and be a better father, son, and brother. I found Christ and my spiritual life has grown along with my faith and hope. I am sharing with HoSQ to give back and hopefully share some smiles, positivity, and inspire others. Never give up! With patience and peace good things will find you. You are worth it. I am submitting a few paintings, recipes, and possibly a poem or two. I love volunteering and giving back. One of my favorite things to do is make cookie wheels and deliver them to the people I love and respect. I hope you like the recipe as much as those that receive the cookies I make with love. I never sell any of my work, the rewards come with smiles, laughter, and the possibility you could change the direction of someone's difficult day. The painting I created started with a project that went from the walls of my cell to canvas. I have always been good with my hands fixing and innovating. When I find something that makes me happy I share it in hopes it will bring joy to others. My family wanted to see my paintings so I had to put them on canvas so I could mail them home. HoSQ gives me the opportunity to share my work with not only my family but anyone that wants to see. Thank you for the wonderful opportunity to rediscover a little HUMANITY.
---
38–40 (about 16 oz.) creme-filled sandwich cookies, such as duplex or Oreos
1 cup creamy peanut butter
1/2 cup plus 1 tablespoons maple syrup
Candy for filling and topping (see notes)
---
Instructions
Remove the filling from the cookies and place in a small saucepan. Place the cookies in a plastic zip-top bag. 
Crush the cookies thoroughly by pounding with a heavy pan, rolling pin or meat pounder. Place the cookie crumbs in a medium mixing bowl.
Warm the peanut butter briefly in a small saucepan over medium-low heat until the consistency thins out. Add the peanut butter and ½ cup maple syrup to the bowl with the cookie crumbs and mix well. If the dough isn't sticking together, add a small amount of water, a teaspoon at a time, until the dough is moist enough to hold together.
Divide the dough into 12 equal pieces and press each one into a disc that's about ¾" thick. Alternatively, press out the dough and use a 2 ½" to 3" biscuit cutter to cut circles of dough. Gather scraps and repeat until there are 12 dough circles. Place the dough circles on parchment paper.
Chop the candy for the filling – a small amount per cookie is fine; don't overload the cookies with filling. Press 1 to 2 teaspoons of filling onto six of the dough circles. Top each one with another dough circle and gently press them together.
Add 1 tablespoon of maple syrup to the cookie filling and cook over medium-low heat, whisking until smooth. The filling should be loose but not so runny that it pours easily. Add additional syrup, a small amount at a time, if the frosting is too thick.
Use an offset spatula or spoon to frost the top of each cookie. Top with chocolate chips or any other candy topping, if desired.
---
Notes
Any kind of sandwich cookie will work – the flavor and color will dictate how the cookies look.
Toppings and fillings are optional here, any candy works well. Jon suggests some popular choices inside San Quentin:

Peppermint candy for Christmas

Snickers bar with white chocolate chip topping

Milky Way Midnight candy bar in the center with white and/or dark chocolate chip topping (Jon's personal favorite)

Cream cheese filling with sugar and cinnamon sprinkled over the icing 
Jon likes to guild the lily and add white chocolate chips to the icing – just use caution and very low heat so the chocolate doesn't burn. If the mixture seizes up, add a small amount of additional maple syrup and whisk until smooth again.