Print
Sweet-Sour-Spicy Fish Soup
Author:

Yield:

2

servings

1

x
---
Description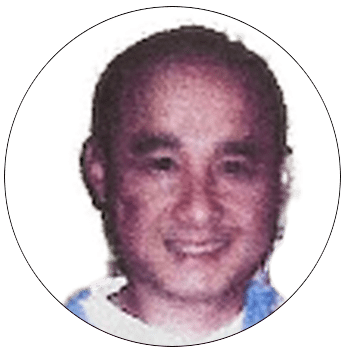 Food is the most important tool to connect me to my feelings, memories and also to help me in my loneliness. When I miss my parents, my childhood, or my hometown, I cook and try to use all the stuff we have here to make magic, to make the taste to a point which triggers my memory. I call my food fancy names like the names from home. One of the dishes I make the most is Sweet-Sour-Spicy Fish Soup. At SQ, we're allowed to bring vegetables back such as tomatoes, celery, onions, etc.
We are in prison so we lack ingredients. However, if you ever tasted the food before, all you need is to try to recreate it using what we have and match your memory. If you have never tasted it before, then you can create your own dish, and who knows, you might create something good. 
I kept telling my friends that my cooking is not based on formulas such as 1 teaspoon, 1 pinch salt, 1 cup water, etc. I use my memory and taste. Whatever the taste I want, I will find something to match: instead of lemon and sugar, here in prison we use Kool-Aid Lemonade or even sugar and lemon juice, or sugar and vinegar. If you look for sweet, sour, spicy then you can use jalapeno juice and sugar to try to balance it with other spices. We don't have catfish so we use mackerel or even tuna or sardines instead!
I like to make this because it reminds me of my hometown. Of course, we are in prison so we don't have enough stuff to make it exactly. But we can make a similar version, and most Asian Pacific-Islanders will recognize this kind of soup. At home, we make it with freshwater or tropical fish – sometimes we use rock fish or pink fish, but it's always good with catfish from the Mekong River.
I love to make magic in the kitchen. Especially in a place like prison, we lack everything but it won't stop us from making a good rice bowl.
We are looking for sweet, sour, spicy and a bit salty. If the fish sauce isn't salty enough (remember fish sauce is for the favor, it is super strong so be careful) we use salt to make it more salty. Optionally, you can use sriracha or tabasco sauce instead of jalapeño pepper to make it spicy. The miso soup base Pangsigang is sour already so all we need is to balance the flavors with fish sauce and salt. Optional: you can also add shitake mushroom, sour bamboo shoot or sour mustard, to taste.
---
9 oz. canned mackerel or sardines
1 ripe tomato, chopped
1 stick celery, diced
1 jalapeno pepper, finely chopped (seeds and ribs removed for a less spicy dish)
1/2 medium onion, diced
2 -.23 oz. packets Kool-Aid Lemonade Drink Mix or 1–2 tablespoons freshly squeezed lemon
1.05 oz. packet Nora Kitchen Islander Style Miso Soup Base (Pangsigang Sa Miso)
2 teaspoons granulated sugar
1 seasoning packet from Chili Flavor Ramen Noodle Soup (save the noodles for serving, or another use)
1 tsp. fish sauce
Cooked white rice or noodles, for serving
---
Instructions
Place a strainer over the bowl and add the fish. Set the fish aside and reserved the liquid. You should have about ⅓ cup liquid – if not, add a bit of water.
In a medium saucepan, combine the tomato, celery, jalapeño pepper, and onion. Add the liquid from the fish, the lemonade mix (or lemon juice), soup base, sugar and chili seasoning packet. Bring to a boil over high heat, stirring occasionally. Lower the heat to medium-low, cover the pan, and simmer until the vegetables are just tender and the onion barely changes color, about 10 minutes. Remove from heat and stir in the fish sauce. Taste for seasoning and add more sugar or Kool-Aid/lemon juice as needed to get an even balance of sweet and sour.
Gently break the fish up into bite-sized chunks, and then add to the pan, stirring gently to warm the fish.
Place cooked rice or noodles in two bowls. Split the fish mixture between the two bowls, spooning over the rice or noodles.
Leftover soup can be stored in the refrigerator for up to 2 days.
---
Notes
Editor's notes:
Fresh fish will work fine here as well. Choose a full-flavored, high fat fish such as mackerel, sardines, or catfish.

We tested this recipe with the Kool-Aid Drink Mix (which is essentially just citric acid) but you may substitute fresh lemon juice instead. 

Nora Kitchen Islander Style Miso Soup Base can be found on

Amazon.com

.

Taste the mixture for balance of flavors – you want to have an even mix of sweet, sour, and spicy. Add more sugar or Kool-Aid or lemon juice as needed.
---
Keywords: stew, fish, southeast asian, incarceration, recipe, San Quentin, prison