Print
Mac and Mak
Author:

Yield:

2

servings

1

x
---
Description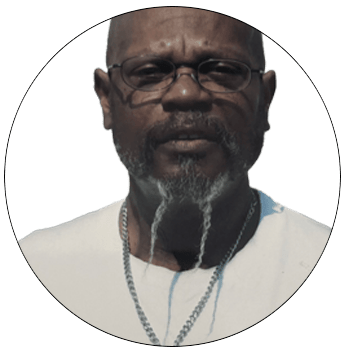 Greetings people. I would like to ask for a small amount of your time to try and fix a dish I call "Mac and Mak" which stands for macaroni and mackerel.
My street name is "SLY," not by gang or negative slang but because I was caught trying to scoop out peach cobbler at the age of four under the crust like I saw an uncle do and got busted by Grandma. She called me a "sly devil" and the name stuck. I was married 23 years. Yea, I did a long tour for my two sons and six daughters. Don't think I was ever in love. My view is from fact, and that is the love from a child to his/her parent and vice/versa. That is true love, real love, will die for love. The marriage came and went like rain in sunny California. My oldest is 39 and my youngest is 26 and I lost one daughter in 2018. "Thank you!" for your condolences but get to you in here the pain is fresh everyday and never leaves. Sometimes I often wish to trade places to get rid of those thoughts. Now that's about all of the bio I'm going to give. Please insert $500 more and you'll get the rest outta me. 🙂
---
7.25 oz. package macaroni and cheese
3–4 slices American cheese, broken into small pieces
5 tablespoons butter, divided
1 tsp Lawry's Seasoned Salt
6–8 oz. beef or turkey summer sausage, diced into 1/2" cubes
1 tablespoon dried minced onion
2 – 2.6 oz. tins mackerel
1 1/2 tablespoon yellow mustard
2 1/2 tablespoon soy sauce
1/4 cup milk
Sliced pepperoncini peppers, for serving (optional)
---
Instructions
Fill a medium saucepan with 4 to 6 cups of water and bring to a boil over high heat. Add the pasta from the box of macaroni and cheese; set the powdered cheese packet aside. Cook the pasta according to the package instructions (about 7 to 10 minutes).
In a medium saucepan, combine 1 tablespoon butter, seasoned salt, sausage and minced onion. Cover and warm over medium-low heat, stirring occasionally.
Put the fish into a strainer and rinse with hot water. Add the rinsed fish to the pan with the sausage along with the mustard and soy sauce. Stir to combine, cover and continue to cook until warmed throughout, about 5 to 10 more minutes. 
When the pasta is cooked, drain and place in a medium mixing bowl. Add the remaining butter, the milk, the reserved packet of powdered cheese and the cheese to the pasta and stir to combine. The mixture should be thick and creamy. 
Add the sausage and mackerel mixture to the pasta and mix well. Top with peppers, if desired, and enjoy.
---
Notes
Vincent makes this dish using plastic bags and a hot pot. For home cooks, the recipe has been updated to use a bowl and pan on the stovetop. 

The sliced pickled peppers are optional but add a nice bit of acidity to balance the richness of the rest of the dish. Pickled banana peppers also work well.

Cheddar cheese can be used instead of American cheese – but American will melt better. Vincent adds the cheese to the pasta, but you can also melt the cheese in a microwave (15 seconds at a time, stirring between) and pour over the top of the dish.